5 Things With Community Foundation of Howard County President and CEO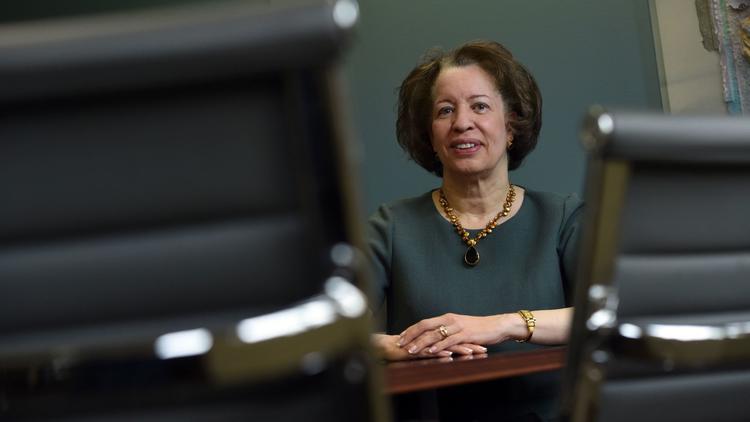 Beverly White-Seals took her current position as president and CEO of the Community Foundation of Howard County in 2012 after a long career as an attorney, including 20 years with The Rouse Company. Born and raised in Washington, the 67-year-old recently shared some tidbits about her life — including her polished dance moves and love of sushi.

1. Her mother thought she'd been given the wrong baby.
The first person in her family to be born in an integrated facility, White-Seals has green eyes and a complexion so fair that her mother was certain there'd been a mix-up at George Washington University Hospital. Though her parents are black, she resembles her maternal grandmother, the biracial child of a slaveholder's son and the family cook.

2. She learned Russian in a D.C. public school.
From 1965-1968, White-Seals took Russian at Calvin Coolidge High School in Northwest Washington, where classes in six languages were offered. Though the school had recently been integrated, the elite curriculum originally aimed at the children of ambassadors, doctors and lawyers was kept in place before "ratcheting backward," she says.
3. Sushi is a staple.
Though she was raised on Southern cooking, White-Seals has dined on raw fish for more than 40 years. She and her husband, Dr. Jerry Seals, eat nigiri or sashimi every Friday night. 
4. British TV is a favorite.
From "Downton Abbey" to "Poldark" and "Howards End," she watches a lot of BBC-inspired programming on PBS. Documentaries on World War II also hold great appeal for her.
5. She can still "tear up the dance floor."
White-Seals grew up in the '60s when black teens mostly listened to black radio stations and danced at friends' parties. She and her cousin Kenny Robinson were known for their rendition of the D.C. Bop, a regional hand dance with roots in jitterbug and swing.
Click here to read the full article.