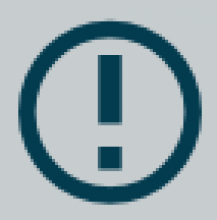 FIRST TIME ON OUR WEBSITE?
Maryland Philanthropy Network members: Request a password to set up your account, register for programs and view member-only resources. Not a member? Create an account to register for events open to funders or sign up for regional news from Maryland Philanthropy Network.
Upcoming Events
December 13, 2022 | 9:00
-
10:30 AM
Implications of the Climate Solutions Now Act for Philanthropy
Join Maryland Philanthropy Network's Green Funders Affinity Group for a discussion with Michael Powell, Esq., Member of Gordon Feinblatt's Energy & Environmental Practice Group, member of the Maryland Commission on Climate Change, and Co-Chair of the Mitigation Working Group, which is developing plans to meet Maryland's greenhouse gas targets. The Climate Solutions Now Act and other new climate statutes, regulations, and programs will have profound impacts on philanthropic programs. Join us to discuss what these changes may entail for philanthropy and our support to nonprofits across Maryland. This session will include a short presentation and ample time for discussion.
Details | Register
Recent News
Poverty Amidst Plenty VII: Moving Forward Together is Now Available
The Community Foundation of Anne Arundel County's 2022 Anne Arundel County needs assessment, Poverty Amidst Plenty VII: Moving Forward Together is now available electronically. The community needs assessment is a data-rich report intended to increase knowledge and awareness about persistent local trends and needs in Anne Arundel County. The report intends to increase knowledge and awareness as well as to frame informed discussions about persistent local trends and needs.
Read More
Resources for Grantseekers
Maryland Philanthropy Network strategically prioritizes engagement with the nonprofit sector as our primary partners in achieving impact in the communities we seek to serve. We partner with Maryland Nonprofits in a number of ways to support and build capacity, knowledge, and best practices around resource development and funder relationships.
Learn More
Fiscal Hosting Services
We offer more than 20 years of fiscal management experience.