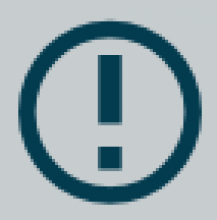 FIRST TIME ON OUR WEBSITE?
Maryland Philanthropy Network members: Request a password to set up your account, register for programs and view member-only resources. Not a member? Create an account to register for events open to funders or sign up for regional news from Maryland Philanthropy Network.
Upcoming Events
November 29, 2023 | 1:00
-
2:30 PM
Trust-Based Philanthropy with a Racial Equity Lens: A Cohort Program for Grantmaking Practitioners
Maryland Philanthropy Network is pleased to be a partner with the Trust-Based Philanthropy Project for this multi-part series that will explore the relationship between the two approaches, to understand why a racial equity lens is needed (the issue), what a racial equity lens is in a trust-based approach (the answer), and how to operationalize it (the implementation). This series will include comprehensive data-informed content, rich discussion and insights from sector thought leaders, as well as an opportunity to connect with a cohort of peers actively working to understand and operationalize these concepts within their grantmaking organizations.
Details | Register
February 25, 2024 (All day)
-
(All day)
Foundations on the Hill 2024
Registration is now open for the 21st Annual Foundations on the Hill, hosted and presented by United Philanthropy Forum in partnership with Independent Sector and the Council on Foundations, is the largest annual public policy and advocacy conference dedicated solely to the philanthropic sector. Register today to reserve your space at what promises to be a catalytic public policy conference experience in Washington, D.C..
Details | Register
Recent News
Danista E. Hunte Named President and CEO of Maryland Philanthropy Network
The Board of Directors of Maryland Philanthropy Network is pleased to announce the appointment of Danista E. Hunte as its next President and CEO, effective October 11, 2023. Danista brings with her a wealth of experience spanning over three decades in the philanthropic and non-profit sector. She most recently served as the Executive Director of Child First Authority in Baltimore and prior to that was Vice President of Community Investment for the Baltimore Community Foundation.
Read More
A message to members on the crisis in Israel and Palestine
Maryland Philanthropy Network (MPN) is focused on funders in Maryland, and we know we live in an interconnected world where our network reaches out across the globe supporting communities near and far. We have members who are grieving, who are leading and/or supporting relief efforts, and others who aren't sure how to engage yet. For times like these, we want to take a moment to share how MPN can help you navigate this current crisis.
Read More
Resources for Grantseekers
Maryland Philanthropy Network strategically prioritizes engagement with the nonprofit sector as our primary partners in achieving impact in the communities we seek to serve. We partner with Maryland Nonprofits in a number of ways to support and build capacity, knowledge, and best practices around resource development and funder relationships.
Learn More
Fiscal Hosting Services
We offer more than 20 years of fiscal management experience.