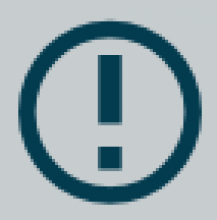 FIRST TIME ON OUR WEBSITE?
Maryland Philanthropy Network members: Request a password to set up your account, register for programs and view member-only resources. Not a member? Create an account to register for events open to funders or sign up for regional news from Maryland Philanthropy Network.
Upcoming Events
September 21, 2020 | 12:30
-
1:30 PM
An Update on Career and Technical Education in Baltimore: During Pandemic and the Vision Moving Forward
Join the Education Funders and Workforce Development Affinity Groups for an update on Career and Technical Education (CTE) in Baltimore. We are pleased to once again host Dr. Rachel Pfeifer, Executive Director of College and Career Readiness of Baltimore City Schools, and Kumasi Vines, Director of Career Readiness, who will share how CTE instruction has shifted during the pandemic and to share the vision and draft 4-year plan for moving forward.
Details | Register
September 30, 2020 | 3:00
-
5:15 PM
Social Isolation and Loneliness Forum
Join Maryland Philanthropy Network's Affinity Group on Aging for a special virtual forum highlighting research on the health impact of social isolation and loneliness among Older Adults contributing to higher rates of mortality, depression, and cognitive decline.
Details | Register
Recent News
Transformational Capacity Building
Nonprofits that serve communities of color struggle to survive because of systemic racial disparities and biases. To surmount these challenges, we recommend seven approaches that have emerged from our work with these communities.
Read More
Census 2020: Philanthropy Counts
Philanthropy relies on accurate census data to help identify community needs and prioritize grantmaking, and our members' nonprofit grantees rely on accurate census data to serve communities, especially those that are hard‐to‐count, through their work on various issues. Together we can ensure a Complete Count in Maryland for the 2020 Census.
Learn More
Fiscal Hosting Services
We offer more than 20 years of fiscal management experience.