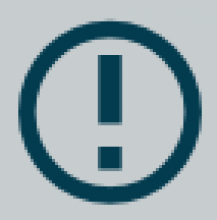 FIRST TIME ON OUR WEBSITE?
Maryland Philanthropy Network members: Request a password to set up your account, register for programs and view member-only resources. Not a member? Create an account to register for events open to funders or sign up for regional news from Maryland Philanthropy Network.
Upcoming Events
March 12, 2021 | 11:00
-
12:00 PM
Foundations 101 and Maryland's Philanthropic Landscape
Maryland Philanthropy Network invites the staff and board members of nonprofit 501(c)3 organizations and social enterprises to our recurring program on foundations and the broader landscape of philanthropy in Maryland. This learning opportunity is most appropriate to new grantseekers and to nonprofit organizations in Baltimore and central Maryland. 
Details | Register
Recent News
Looking Back to Learn, Looking Forward with Hope
It could not be clearer in those moments how firmly engrained white supremacy is in all the structures of our nation. The response from law enforcement at the Capitol was unrecognizable from the over-policing that occurs in many of the communities we serve and represent. The upswell of white supremacists came from across our country and from nearly every community. We at Maryland Philanthropy Network stand with our colleagues and leaders across the country in calling for change. Our communities and our future depend on it.
Read More
Nonprofits Welcome Billions in Pandemic Giving but Wonder if Support Will Last
The global reach of Covid and its staying power both as a killer disease and an economic menace attracted a philanthropic response of $20.2 billion last year, more than double the amount given to the previous top 10 disasters combined, according to preliminary estimates released Wednesday. For many nonprofit leaders, however, the true measure of philanthropy's response to both the pandemic and the racial-justice uprisings that followed the killing of George Floyd in May will be in whether foundations and other donors continue the less restrictive approaches to grant making they adopted during the pandemic's early weeks.
Read More
Resources for Grantseekers
The Maryland Philanthropy Network strategically prioritizes engagement with the nonprofit sector as our primary partners in achieving impact in the communities we seek to serve. We partner with Maryland Nonprofits in a number of ways to support and build capacity, knowledge and best practices around resource development and funder relationships.
Learn More
Fiscal Hosting Services
We offer more than 20 years of fiscal management experience.