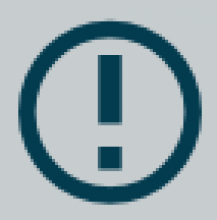 FIRST TIME ON OUR WEBSITE?
Maryland Philanthropy Network members: Request a password to set up your account, register for programs and view member-only resources. Not a member? Create an account to register for events open to funders or sign up for regional news from Maryland Philanthropy Network.
Upcoming Events
January 21, 2021 | 12:00
-
1:30 PM
A Digital Equity Fund for Baltimore: A Call to Action
Join Maryland Philanthropy Network and co-host Robert W. Deutsch Foundation for a funder conversation designed to investigate the possibility of establishing a Digital Equity Fund for Baltimore. We'll be joined by guest speakers who will share their experiences related to Digital Equity Funds, as well as help us better understand the potential for federal funding for local projects.
Details | Register
Recent News
Local Philanthropic Organizations Issue Joint Statement on Insurrection at U.S. Capitol
The Community Foundation of Howard County, the Horizon Foundation, the United Way of Central Maryland and the Women's Giving Circle of Howard County jointly condemn the acts of violence perpetrated on our United States Capitol and our elected leaders on January 6 in a deliberate attempt to disrupt the certification of a fair and democratic election. This attack on the peaceful transition of democratic power – which is so core to our principles as a nation – is an affront to us all.
Read More
Looking Back to Learn, Looking Forward with Hope
It could not be clearer in those moments how firmly engrained white supremacy is in all the structures of our nation. The response from law enforcement at the Capitol was unrecognizable from the over-policing that occurs in many of the communities we serve and represent. The upswell of white supremacists came from across our country and from nearly every community. We at Maryland Philanthropy Network stand with our colleagues and leaders across the country in calling for change. Our communities and our future depend on it.
Read More
Resources for Grantseekers
The Maryland Philanthropy Network strategically prioritizes engagement with the nonprofit sector as our primary partners in achieving impact in the communities we seek to serve. We partner with Maryland Nonprofits in a number of ways to support and build capacity, knowledge and best practices around resource development and funder relationships.
Learn More
Fiscal Hosting Services
We offer more than 20 years of fiscal management experience.