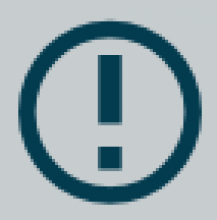 FIRST TIME ON OUR WEBSITE?
Maryland Philanthropy Network members: Request a password to set up your account, register for programs and view member-only resources. Not a member? Create an account to register for events open to funders or sign up for regional news from Maryland Philanthropy Network.
Upcoming Events
October 12, 2022 | 10:00
-
11:00 AM
Quarterly Peer-to-Peer Exchange for Education Funders
Join Maryland Philanthropy Network for our quarterly peer-to-peer exchange for education funders! Funders will come together in October to discuss funding strategies you are using, thinking through, or exploring, and steps you are taking to evaluate your portfolio.
Details | Register
October 27, 2022 | 10:00
-
11:30 AM
Building Community with Exponent Philanthropy
What is the essence of the Maryland funding community? Exponent Philanthropy, which includes all types of lean funders—those who practice philanthropy with few or no staff, is bringing its annual conference to Baltimore in October 2023 and wants to hear from you! Join Exponent Philanthropy's new CEO Paul D. Daugherty for a conversation about our funding community – our interests, impact, and successes.
Details | Register
Recent News
Lion's Share of Americans Support Giving Everyday Donors Tax Breaks, Poll Finds
Americans overwhelmingly support legislation to allow everyone to receive a tax break for their charitable gifts, according to a poll released Tuesday by Independent Sector, a membership organization of nonprofits that is pushing the idea. It is possible that Congress will vote to expand charitable deductions in a pending disaster funding package, but the biggest obstacle is the calendar. Congress has a limited time to consider legislation before going into recess for the entire month of October before the November midterm elections.
Read More
Resources for Grantseekers
Maryland Philanthropy Network strategically prioritizes engagement with the nonprofit sector as our primary partners in achieving impact in the communities we seek to serve. We partner with Maryland Nonprofits in a number of ways to support and build capacity, knowledge, and best practices around resource development and funder relationships.
Learn More
Fiscal Hosting Services
We offer more than 20 years of fiscal management experience.