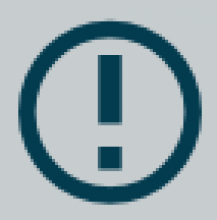 FIRST TIME ON OUR WEBSITE?
Maryland Philanthropy Network members: Request a password to set up your account, register for programs and view member-only resources. Not a member? Create an account to register for events open to funders or sign up for regional news from Maryland Philanthropy Network.
Upcoming Events
May 19, 2021 | 1:00
-
3:00 PM
2021 Annual Meeting | Reimagine Philanthropy for Social + Climate Justice
As our network seeks to further understand the critical shifts philanthropy is being asked to make, Maryland Philanthropy Network is continuing to use our annual meeting as an opportunity to exploring key topics to shift perspectives, cede power, and collaborate with communities to heal and achieve greater equity. Our keynote speaker, Dr. Mustafa Santiago Ali, a renowned thought-leader, strategist, policymaker, and community liaison, will help us understand climate justice as central to the pursuit of racial justice and freedom. Kondwani Fidel, Baltimore native and globally recognized poet, will once again share his thought-provoking poetry with us, recognizing that arts and creativity have an indelible role in moving people to action for lasting social change.
Details | Register
May 24, 2021 | 2:00
-
3:00 PM
American Rescue Plan: Strategies for Community Co-Design
The American Rescue Plan Act (ARPA) means billions of dollars to states, cities, and counties, with the aim of helping communities recover from the health and economic setbacks of the pandemic. Past experience has taught us that investment decisions are stronger and more effective when they involve community input. Join Census Legacies, Center For Social Innovation at UC Riverside, Independent Sector, Maryland Philanthropy Network, and other philanthropic partners for a conversation exploring how Community Investment Boards can ensure more effective and equitable allocation of American Rescue Plan dollars.
Details | Register
Recent News
Maggie Gunther Osborn Named CEO of Maryland Philanthropy Network
The Board of Directors of Maryland Philanthropy Network is pleased to announce Maggie Gunther Osborn as its new President and Chief Executive Officer, effective April 12, 2021. "Through a robust and extensive search process, Maggie was the clear choice as a leader who brings a bird's eye view of the philanthropic sector, a demonstrated commitment to racial justice, and a vision for supporting philanthropic impact across her home state of Maryland," shared Carmel Roques, Maryland Philanthropy Network's Board Chair, in a message to MPN members.
Read More
2020 Fund to Advance Impact Report
The 2020 Fund to Advance Impact was launched to enhance Maryland Philanthropy Network's visibility and accessibility, support the organization's move to new office space, and expand the ways in which the organization supports the evolving needs and aspirations of our statewide membership enhancing the engagement and impact of Maryland's philanthropic community. We're pleased to share the 2020 Fund to Advance Impact Report below and to express our deep gratitude to all those who contributed and made the Fund a success.
Read More
Resources for Grantseekers
The Maryland Philanthropy Network strategically prioritizes engagement with the nonprofit sector as our primary partners in achieving impact in the communities we seek to serve. We partner with Maryland Nonprofits in a number of ways to support and build capacity, knowledge and best practices around resource development and funder relationships.
Learn More
Fiscal Hosting Services
We offer more than 20 years of fiscal management experience.