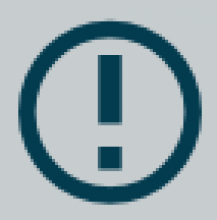 FIRST TIME ON OUR WEBSITE?
Maryland Philanthropy Network members: Request a password to set up your account, register for programs and view member-only resources. Not a member? Create an account to register for events open to funders or sign up for regional news from Maryland Philanthropy Network.
Upcoming Events
May 26, 2022 | 1:30
-
3:00 PM
Workforce and Financial Stability Legislative Debrief
Please join the Workforce Funders Affinity Group to hear outcomes from this year's legislative session. Our speakers will share information about passed legislation and efforts that did not quite make it this year. They will also provide information outcomes of specific bills in the 2022 Maryland Legislative Session in the issue areas of workforce development and quality jobs, the public safety net, financial education, asset building, and consumer protections.
Details | Register
June 09, 2022 | 4:00
-
6:00 PM
Maryland Philanthropy Network Open House
After a delay of 27 months, we are pleased to finally host an open house for members at our office space in Baltimore's Hampden neighborhood! Our customized 4,000-square-foot office features a polished and comfortable conference room (twice the size as our old one), casual meeting areas, an open kitchen, and over 100 feet of gallery space. During the open house, we invite you to tour our offices and convening spaces, experience our first art installations - The Photographer is Listening by Edwin Remsberg and Positive Connection by G.M. Webb, all while enjoying light fare with friends and colleagues as we establish the new center for philanthropy in Maryland.
Details | Register
Recent News
Donor Collaboratives Are a New Approach That Advances Equity and Efficiency
Donors are joining hands at a pace we have never seen before — a trend that seems poised to continue to unlock billions more dollars in the coming years. Prompted in large part by the desire by many donors and grant makers to find more effective ways to advance equity in the United States and around the world, these collaboratives could show the way to unlocking greater giving to support social justice. And they could lead to a shift in how philanthropic dollars are distributed — most of these collaboratives are led by people of color and others who have direct experience navigating an unequal world.
Read More
2022 Grantmaker Salary and Benefits (GSB) Survey Now Open
The Council on Foundations' 2022 Grantmaker Salary and Benefits Survey is now open and your participation is needed. Maryland Philanthropy Network is once again partnering with COF to encourage our members to participate. Members who complete the survey receive a FREE copy of the national report—a $598 value! Since 1980, the Grantmaker Salary and Benefits Report has provided the sector with the most comprehensive data on staff composition and compensation in the United States. Grantmakers rely on this annual report to inform budgeting, talent recruitment and retention strategies, and personnel policies and practices.
Read More
Resources for Grantseekers
Maryland Philanthropy Network strategically prioritizes engagement with the nonprofit sector as our primary partners in achieving impact in the communities we seek to serve. We partner with Maryland Nonprofits in a number of ways to support and build capacity, knowledge, and best practices around resource development and funder relationships.
Learn More
Fiscal Hosting Services
We offer more than 20 years of fiscal management experience.