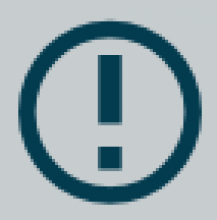 FIRST TIME ON OUR WEBSITE?
Maryland Philanthropy Network members: Request a password to set up your account, register for programs and view member-only resources. Not a member? Create an account to register for events open to funders or sign up for regional news from Maryland Philanthropy Network.
Upcoming Events
June 18, 2021 | 9:30
-
11:00 AM
Nonprofit Budgeting 101
Please join Maryland Philanthropy Network and your nonprofit colleagues for a presentation by experienced Certified Public Accountant, Leah Abrams of L. Abrams & Company, LLC. Ms. Abrams will describe the main financial management issues currently facing nonprofits, various approaches to developing a budget, ways to tell the story of your work through numbers, and what funders are looking for in your budget. There will also be time to have your specific questions and concerns answered. You'll leave with practical tips and resources for further learning about budgeting and nonprofit financial management.
Details | Register
June 24, 2021 | 12:00
-
1:30 PM
Emergent Strategy June Discussion
Join Maryland Philanthropy Network's evolving peer group Emergent Philanthropy for a discussion rooted in adrienne maree brown's book Emergent Strategy: Shaping Change, Changing Worlds (pages 1 - 40) but reading the book is not necessary. The will focus on how to practice humility in this work; how to grow connections that are "intertwined and create a system of strength" in lieu of setting intentions to do better; and how to create a vision that centers humans and the natural world vs. material possessions.
Details | Register
Recent News
Request for Proposals | Trauma Informed Care Training Consultant
The Baltimore Workforce Funders Collaborative is working with Byte Back, Pass IT On, and the Baltimore Digital Equity Coalition to identify a trainer(s) who will develop and facilitate a trauma-informed care training for up to 15 workforce development nonprofit professionals. The goal of the training will be to increase the capacity of direct service agencies by applying trauma-specific strategies to their normal service deliveries, improving the services provided to clients who have experienced trauma, and advance digital equity.
Read More
Opening the 990: An Introduction to Mandatory E-Filing Brochure
A new law requiring electronic filing of the Form 990 goes into effect this year, and thousands of nonprofit organizations will be e-filing for the first time. To help groups navigate the e-filing process, the Aspen Institute's Program on Philanthropy and Social Innovation (PSI) created an introductory brochure.
Read More
Resources for Grantseekers
The Maryland Philanthropy Network strategically prioritizes engagement with the nonprofit sector as our primary partners in achieving impact in the communities we seek to serve. We partner with Maryland Nonprofits in a number of ways to support and build capacity, knowledge and best practices around resource development and funder relationships.
Learn More
Fiscal Hosting Services
We offer more than 20 years of fiscal management experience.