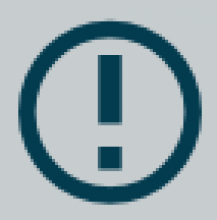 FIRST TIME ON OUR WEBSITE?
Maryland Philanthropy Network members: Request a password to set up your account, register for programs and view member-only resources. Not a member? Create an account to register for events open to funders or sign up for regional news from Maryland Philanthropy Network.
Upcoming Events
June 02, 2023 | 9:30
-
10:30 AM
Foundations 101 and Maryland's Philanthropic Landscape
Maryland Philanthropy Network invites the staff and board members of nonprofit 501(c)3 organizations and social enterprises to our recurring program on foundations and the broader landscape of philanthropy in Maryland. This learning opportunity is most appropriate to new grantseekers and to nonprofit organizations in Baltimore and central Maryland. The webinar provides basic knowledge of foundations and other grantmakers and resources for finding funders/funding opportunities.
Details | Register
Recent News
Impact investing benefits Baltimore; we need more of it | GUEST COMMENTARY
What if I told you that, just as there are renewable energy sources, there is a renewable financial resource — and it's already quietly making progress possible? Impact investing, which generates financial returns alongside positive social change, is proving a valuable tool for spurring large scale, inclusive economic growth and creating income and wealth for residents. Impact investments can take the form of low-interest loans, venture capital or municipal bond investments, for example, all with the goal of addressing critical social needs.
Read More
Resources for Grantseekers
Maryland Philanthropy Network strategically prioritizes engagement with the nonprofit sector as our primary partners in achieving impact in the communities we seek to serve. We partner with Maryland Nonprofits in a number of ways to support and build capacity, knowledge, and best practices around resource development and funder relationships.
Learn More
Fiscal Hosting Services
We offer more than 20 years of fiscal management experience.