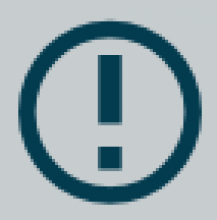 FIRST TIME ON OUR WEBSITE?
Maryland Philanthropy Network members: Request a password to set up your account, register for programs and view member-only resources. Not a member? Create an account to register for events open to funders or sign up for regional news from Maryland Philanthropy Network.
Upcoming Events
April 04, 2023 | 8:30
-
2:30 PM
Maryland Aging Innovations Group 2023 Summit: Aging Together in Maryland
Please join Maryland Philanthropy Network's Maryland Aging Innovations Group for the 2023 Summit to encourage Maryland's commitment to develop a multisector plan for aging that will engage and impact all Maryland residents. Along with sharing the local 'age-friendly' framework urban and rural Area Agencies on Aging are implementing; participants will hear about New York's innovative efforts in creating a state-wide resource that transforms the infrastructure and coordination of services for a rapidly aging population and people with disabilities. We'll end with inspirational Creative Arts Projects for older adults!
After three years, we are delighted to offer this event in-person at the beautiful Vollmer Center at Cylburn Arboretum. 
Details | Register
April 11, 2023 | 1:00
-
2:00 PM
All In to Prevent and End Homelessness: A Conversation with United States Interagency Council on Homelessness
Funders Together to End Homelessness – Baltimore is hosting a special conversation with Jeff Olivet, Executive Director of the United States Interagency Council on Homelessness (USICH) and Dr. Joe Savage, Regional Advisor for USICH, about the newly released federal strategic plan to prevent and end homelessness, "All In." This new plan establishes a goal to reduce homelessness by 25% by the end of 2025. This is an opportunity to learn together about the plan and understand how it connects with local priorities and investments. Irene Agustin, Director of the Mayor's Office of Homeless Services and Janice Miller, Chair of the Continuum of Care, will provide insight about how the plan will affect work in Baltimore to make homelessness rare and brief.
Details | Register
Recent News
11 Trends in Philanthropy for 2023: Anticipate and Embrace What's Next
The philanthropic sector is an ecosystem: a web of interdependent actors, infinitely variable, striving constantly to build something greater than the sum of its parts. Philanthropy is also getting organized and reorganized. Funding collaboratives, unionized labor, new governance structures — individual actors are making moves, coming together to cause change on a broader scale. As ideas and methods gain attention, they introduce yet more dynamism to the environment. Today, we see this push-pull at work. In 2023 and beyond, we'll see how it plays out. Check out the Dorothy A. Johnson Center for Philanthropy's 11 Trends in Philanthropy for 2023 Report to help you anticipate and embrace what's next.
Read More
MLSC at 40 – The FY22 Annual Report
In FY 2022, having weathered 40 years of financial ups and downs, national and international hardships, and a global pandemic, MLSC made grant awards totaling over $22.5 million to 37 organizations – including all of the first four.
Read More
Resources for Grantseekers
Maryland Philanthropy Network strategically prioritizes engagement with the nonprofit sector as our primary partners in achieving impact in the communities we seek to serve. We partner with Maryland Nonprofits in a number of ways to support and build capacity, knowledge, and best practices around resource development and funder relationships.
Learn More
Fiscal Hosting Services
We offer more than 20 years of fiscal management experience.