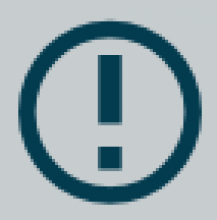 FIRST TIME ON OUR WEBSITE?
Maryland Philanthropy Network members: Request a password to set up your account, register for programs and view member-only resources. Not a member? Create an account to register for events open to funders or sign up for regional news from Maryland Philanthropy Network.
Upcoming Events
October 04, 2023 | 1:00
-
2:15 PM
The Principles of Community Centric Fundraising: Implications for Funders 
Maryland Philanthropy Network is committed to helping our members learn to practice philanthropy in service of equity and justice. Community-Centric Fundraising (CCF) is a movement aspiring to transform fundraising and philanthropy so that they are co-grounded in racial and economic justice. CCF invites fundraisers and funders to examine the problematic philosophies and practices we've been upholding.  
Details | Register
Recent News
Celebrating Women, Partnership, Community & Black Philanthropy Month!
 The Women's Giving Circle of Howard County had a wonderful night celebrating women, community, and Black Philanthropy Month on August 1 at the Women's Giving Circle of Howard County's Black Philanthropy Month Happy Hour at The 3rd. The WGC is proud to continue support for Black Philanthropy Month, which is observed every August. The primary aims of BPM are informing, involving, inspiring and investing in Black philanthropic leadership to strengthen African-American and African-descent giving in all its forms, for the benefit of our planet, our communities, our organizations and our lives.
Read More
Danista E. Hunte Named President and CEO of Maryland Philanthropy Network
The Board of Directors of Maryland Philanthropy Network is pleased to announce the appointment of Danista E. Hunte as its next President and CEO, effective October 11, 2023. Danista brings with her a wealth of experience spanning over three decades in the philanthropic and non-profit sector. She most recently served as the Executive Director of Child First Authority in Baltimore and prior to that was Vice President of Community Investment for the Baltimore Community Foundation.
Read More
Resources for Grantseekers
Maryland Philanthropy Network strategically prioritizes engagement with the nonprofit sector as our primary partners in achieving impact in the communities we seek to serve. We partner with Maryland Nonprofits in a number of ways to support and build capacity, knowledge, and best practices around resource development and funder relationships.
Learn More
Fiscal Hosting Services
We offer more than 20 years of fiscal management experience.