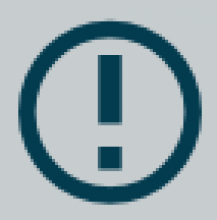 FIRST TIME ON OUR WEBSITE?
Maryland Philanthropy Network members: Request a password to set up your account, register for programs and view member-only resources. Not a member? Create an account to register for events open to funders or sign up for regional news from Maryland Philanthropy Network.
Upcoming Events
August 04, 2020 | 12:00
-
1:30 PM
Introducing the Prenatal to Five Impact Collaborative
Maryland Philanthropy Network is pleased to announce the formation of the Prenatal to Five Impact Collaborative (PN-5 Impact Collaborative). This group is for funders interested in learning together about the needs of pregnant women and families with children up to age 5 and how to best support them.
Details | Register
Recent News
How to reconstruct an equitable future for the D.C. region
We are in a trifecta of crises that threatens our nation's public health, economic security and democracy. Though this pandemic is new, racism and economic injustice are not. The pandemic has served to further reveal preexisting inequities in housing, education, health care, food security, policing and criminal justice, income and employment.
Read More
Census 2020: Philanthropy Counts
Philanthropy relies on accurate census data to help identify community needs and prioritize grantmaking, and our members' nonprofit grantees rely on accurate census data to serve communities, especially those that are hard‐to‐count, through their work on various issues. Together we can ensure a Complete Count in Maryland for the 2020 Census.
Learn More
Fiscal Hosting Services
We offer more than 20 years of fiscal management experience.