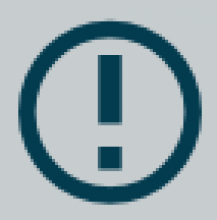 FIRST TIME ON OUR WEBSITE?
Maryland Philanthropy Network members: Request a password to set up your account, register for programs and view member-only resources. Not a member? Create an account to register for events open to funders or sign up for regional news from Maryland Philanthropy Network.
Upcoming Events
September 07, 2022 | 12:30
-
2:00 PM
Green Funders Peer Learning Exchange
Join Maryland Philanthropy Network for a peer learning exchange for funders supporting environmental and sustainability issues in Maryland! We take some time to integrate our learnings, share what we are thinking about and focusing on, and discuss our plans for the coming year. Lightly structured, these peer-to-peer exchange events are designed to integrate and learn from others in philanthropy through facilitation of the following: strategy sharing and exchange of ideas around what other funders are working on, stimulating new ways of thinking by sharing learnings and creating an environment conducive to discovery among the community of funders, and relationship building.
Details | Register
September 08, 2022 | 10:00
-
11:30 AM
Fundamentals of the Maryland Total Cost of Care Model and Current Priorities
Please join the Health Funders Affinity Group to learn about the Fundamentals of the Maryland Total Cost of Care Model and Current Priorities. Experts will provide an overview of the Maryland Total Cost of Care Health Model and the efforts and challenges of hospital and non-hospital systems to transition from the hospital-based All-Payer Model to Maryland's unique model for health care financing and health delivery system reform. This Model supports public and private sector investment in community health, behavioral health, and initiatives that address disparities.  The presenters will also discuss ways that philanthropic organizations can contribute to create a healthier population in Maryland.  
Details | Register
Recent News
Meeting the Moment: Black Leaders in Philanthropy Reflect on How the Sector Is Evolving
The philanthropic sector faced massive shifts over the past two years. The pandemic prompted some funders to increase payouts and loosen — or entirely lift — grant restrictions, while the racial reckoning forced many to confront the imminent need to shift power dynamics, increase internal diversity, and act with intention to support organizations led by and serving people of color.
Read More
Health of the U.S. Nonprofit Sector Quarterly Review - June 2022
Independent Sector regularly releases quarterly and annual reports that serve as an evolving and growing resource of data, analysis, and recommendations about key areas powering more than 1.8 million U.S. nonprofits. This most recent report provides an analysis of data highlighting the nonprofit economy and human capital. Recommendations cover research, practice, and policy.
Read More
Resources for Grantseekers
Maryland Philanthropy Network strategically prioritizes engagement with the nonprofit sector as our primary partners in achieving impact in the communities we seek to serve. We partner with Maryland Nonprofits in a number of ways to support and build capacity, knowledge, and best practices around resource development and funder relationships.
Learn More
Fiscal Hosting Services
We offer more than 20 years of fiscal management experience.