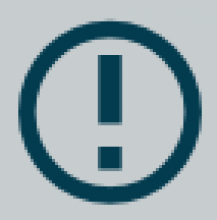 FIRST TIME ON OUR WEBSITE?
Maryland Philanthropy Network members: Request a password to set up your account, register for programs and view member-only resources. Not a member? Create an account to register for events open to funders or sign up for regional news from Maryland Philanthropy Network.
Upcoming Events
June 30, 2022 | 9:30
-
11:00 AM
Safeguarding Homeownership from the Impacts of COVID-19
Join the Community Investment Affinity Group to hear about the issues and implications of declining homeownership in Maryland and Baltimore, as well as efforts to blunt the pandemic's impact on homeownership. Participants will leave with a greater understanding of what investments, connections, and elements are needed, where funder's interests are, and possible roles for philanthropy.
Details | Register
Recent News
Meeting the Moment: Black Leaders in Philanthropy Reflect on How the Sector Is Evolving
The philanthropic sector faced massive shifts over the past two years. The pandemic prompted some funders to increase payouts and loosen — or entirely lift — grant restrictions, while the racial reckoning forced many to confront the imminent need to shift power dynamics, increase internal diversity, and act with intention to support organizations led by and serving people of color.
Read More
Resources for Grantseekers
Maryland Philanthropy Network strategically prioritizes engagement with the nonprofit sector as our primary partners in achieving impact in the communities we seek to serve. We partner with Maryland Nonprofits in a number of ways to support and build capacity, knowledge, and best practices around resource development and funder relationships.
Learn More
Fiscal Hosting Services
We offer more than 20 years of fiscal management experience.