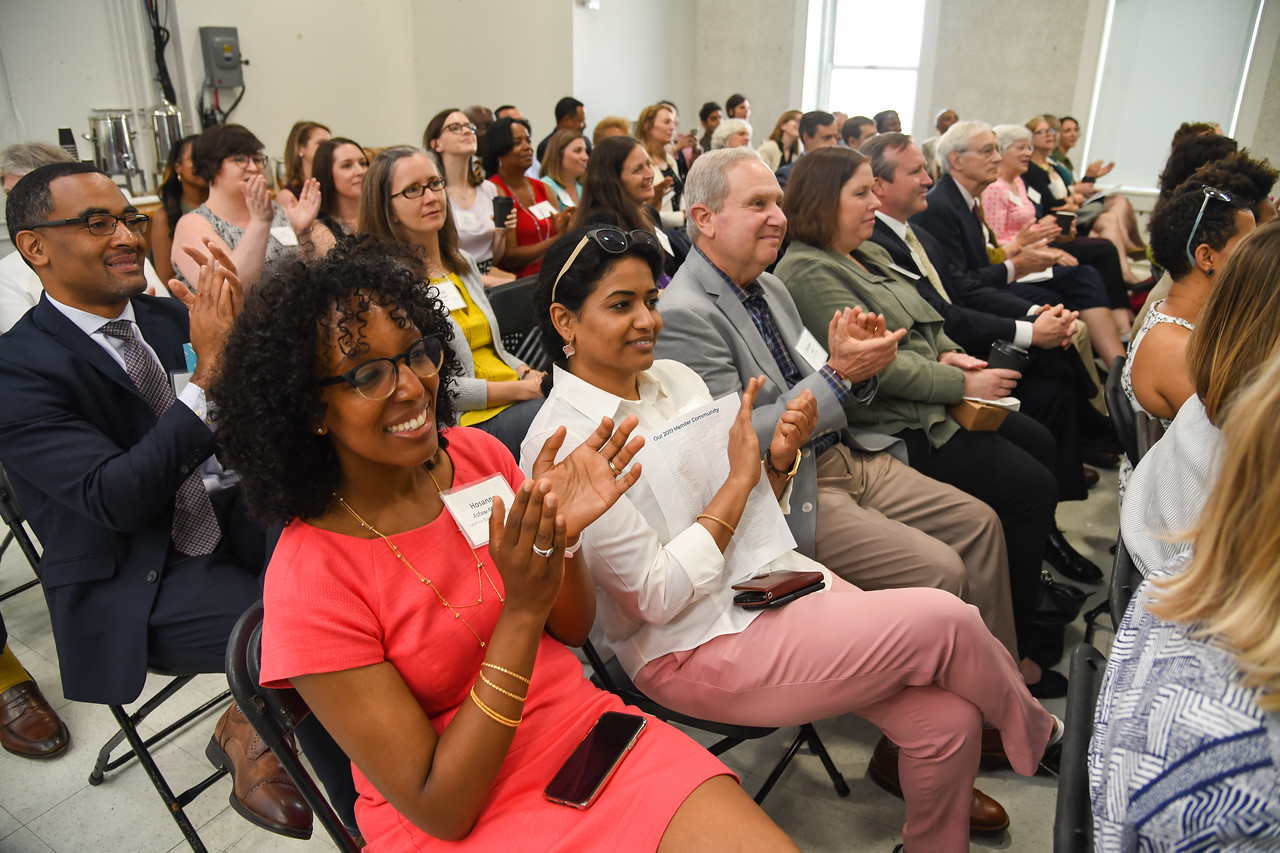 Who we are:
We are a vibrant community of funders who believe a connected and informed giving community is essential to improving the quality of life for all Marylanders.
Formerly known as the Association of Baltimore Area Grantmakers, MPN was founded in 1983 to provide a forum in which philanthropic colleagues could address common problems and interests together. Today, we are a statewide membership association representing more than 110 private and community foundations, donor advised funds, giving circles, and corporations with strategic grantmaking programs. We act as an organizing backbone and convener, bringing funders and partners together to promote alignment and action around issues affecting communities across Maryland and are supported by membership dues, grants, and earned income. 
Our Mission:
Our mission is to build and activate a diverse, informed, and effective network of philanthropists to inspire transformational impact throughout Maryland.
Our Vision:
We envision a courageous philanthropic community leading transformative and innovative work that results in an equitable and just Maryland.
Our Values:
Generosity: We believe generosity is an essential component in our democracy and fundamental to our humanity and community life.
Inclusivity and Respect: We value the perspectives and contributions of all people, and incorporate the viewpoints of diverse communities in our work. We strive to create an open, compassionate and trusting environment that facilitates learning, dialogue and healthy debate to inform and strengthen philanthropy.
Diversity: We are committed to supporting a funding community that encompasses differences in the attributes of both individuals (such as race, ethnicity, age, socio-economic status, gender, ability, sexual orientation, and religion) and organizations (foundations and giving programs of differing sizes, missions, geographic locations, and approaches to grantmaking).
Racial Equity:  We value racial equity as an organizational operating principle and are committed to continued learning on issues related to race, equity, diversity, and inclusion.
Forward-Thinking: We seek strategic opportunities and new ways to meet emerging and existing challenges.
Forthright Stewardship: We conduct our business with honesty and integrity and utilize best practices in the stewardship of our resources and accountability for our results.