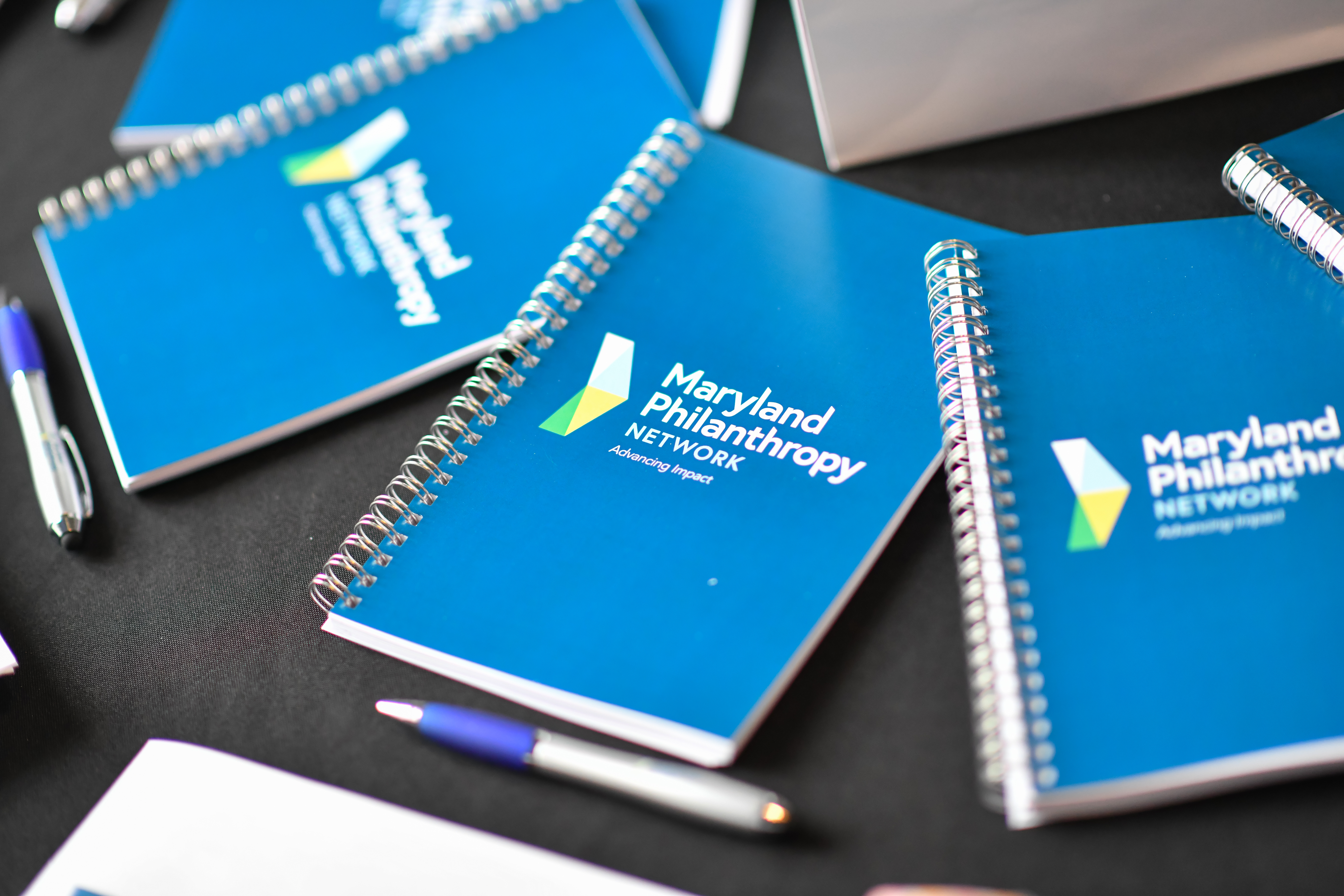 We are a membership association striving to add value and capacity for our members, a network connecting a growing community of donors across Maryland and a partner with nonprofits and community leaders working to advance the impact of the social sector as a whole.
Maryland Philanthropy Network:
Designs programming and series to meet the needs of trustees, executive and professional philanthropic staff at every level of engagement and stage of career. We offer more than 100 programs each year designed to educate, inspire action and inform investment.
Hosts 9 issue based funder affinity groups including: Aging, Arts, Community Investment, Education, Funders Together to End Homelessness - Baltimore, Green, Health, Prenatal to Five, and Workforce Development; and 2 funder roundtables including: Emergent Philanthropy and Impact Investors; and 3 member collaboratives including: Baltimore Regional Anchor Collaborative, Baltimore Workforce Funders Collaborative, and Maryland Community Foundations Association.
Extends the capacity of our members with experienced and skilled staff who curate information and cultivate opportunities to inform grantmaking practice, facilitate peer connections and provide technical assistance meeting the unique needs of our members.
Supports innovation with our members, regional and national funders and through cross-sector partnerships by managing funder collaboratives; acting as a fiscal host for initiatives and acting as a 501c3 grant-pass-through partner to implement projects.
Supports dialogue, workshops and events that raise awareness of systemic, structural and institutional racism to inform our community of funders and the social sector at large – and motivate intentional actions as institutions, organizations, and individuals to undo racism in our policies, practices and lives.
Provides a responsive infrastructure that connects funders to address emerging issues, policy shifts and current events impacting our communities.
Represents and connects the philanthropic sector to key audiences, including the media, national organizations, policymakers and the general public.
Leads advocacy in member issue areas to inform policymakers across the State and act as a go-to resource on local, state and federal policy issues that promote effective philanthropy and build stronger communities. 
Engages grantseekers, providing targeted programs and workshops that strengthen the connection between philanthropy, nonprofits and social sector innovators.
Provides expertise and advice to ensure the technical assistance needs of our members are met as part of their membership benefit.  We provide advice around consulting services to our members seeking customized training and/or intensive-special purpose consulting engagement through our relationships and colleague organizations.