2020 Fund to Advance Impact Report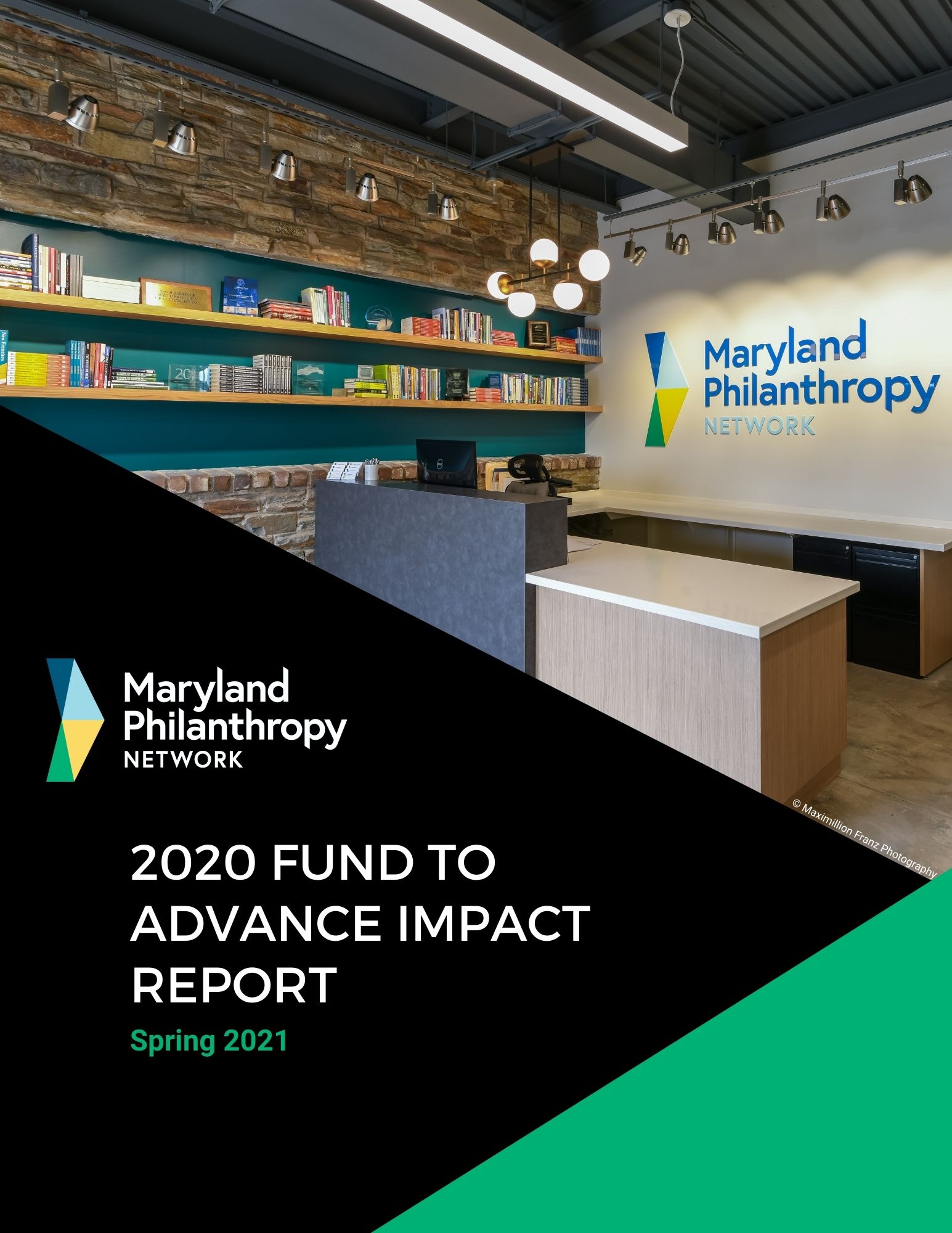 In the Fall of 2019, Maryland Philanthropy Network introduced the 2020 Fund to Advance Impact. We had unveiled our new name and brand earlier that spring and were excited by the renewed momentum it provided the Network. Our Board of Directors together with the staff and several members began to plan Maryland Philanthropy Network's future which we knew would include a move, necessitated by the sale of the organization's longtime home.

The 2020 Fund to Advance Impact was launched to enhance Maryland Philanthropy Network's visibility and accessibility, support the organization's move to new office space, and expand the ways in which the organization supports the evolving needs and aspirations of our statewide membership enhancing the engagement and impact of Maryland's philanthropic community. We're pleased to share the 2020 Fund to Advance Impact Report below and to express our deep gratitude to all those who contributed and made the Fund a success.