Guiding Principles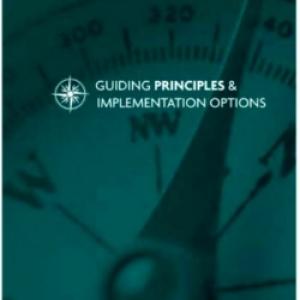 As a community of grantmakers, we uphold eight governance principles that seek to maximize private philanthropic money for the public good. It is our hope that these principles will inspire all grantmakers to pursue new levels of effectiveness in their work. 
For additional information and questions contact Joyce Bartlett, Director of Engagement and Policy.
Guiding Principles
Serve the public good.

Recognize and fulfill all fiduciary and legal responsibilities, and abide by state and federal laws that govern nonprofit and grantmaking organizations.

Adhere to the highest standards of professional and ethical behavior.

Operate with an active governing body that is responsible for establishing and implementing policies and procedures, and for reviewing and revising them on a regular basis.

Establish and follow policies and procedures that support clear, purposeful, and informed grantmaking.

Be accessible and open, and make available basic information about grantmaking priorities, programs, funding guidelines, application requirements, and grant monitoring/reporting procedures.

Maintain constructive relationships with applicants, grantees, donors, colleagues, and the public based on mutual respect and candor.

Support continuous learning and engagement by members of the governing body, staff, and grantees.
To further explore these principles and how to implement them at your organization, please download the Guiding Principles & Implementation Options brochure.
The Maryland Philanthropy Network promotes these principles through grantmaker education programs and maintains published resources and sample policies to help grantmakers.