PR with a Purpose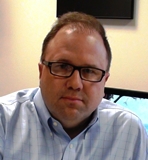 When I began my work as Director of Community Affairs for The Harry and Jeanette Weinberg Foundation in 2010, I knew that I had much to learn as I transitioned from 30-plus years as a broadcast journalist. For all that time, I had been part of the audience for public relations and marketing folk. All that I knew about messaging, story pitching, and communication – was from the other side. Now, it was my turn to shape, pitch, and promote.
The transition has been challenging, exciting, and – mostly - enjoyable thanks in particular to the support and friendship of numerous PR and communications professionals, especially within Baltimore's nonprofit community.
I work for an incredible organization that, quite simply, helps a lot of people who are among those hurting the most.
As I often joke, even an average day in philanthropy beats a lot of good days in television news. Sure, I miss many of my former colleagues, the rush of breaking news, the satisfaction of a story well-told both in word and picture. But it has been a rare and wonderful feeling being part of the Weinberg Foundation's mission to serve disadvantaged and vulnerable populations.
Just as I did as a journalist, I find myself learning something new every day. That's certainly true regarding the strategies and tools of public relations and communications, specifically, through the lens of philanthropy. As we've often heard, "to know one foundation, is to know one foundation." I've seen that's also very true in terms of communications – one size definitely does not fit all. Missions and goals, audiences, staffing, resources – all represent unique elements of the overall communications equation, and even the x's and y's sometimes change on a daily basis.
Even the PR landscape itself changes so quickly, it sometimes seems impossible to keep up. Just talking about social media, for example, nationally recognized leaders in the field express this sentiment: "If anybody tells you they're an 'expert', they're either delusional or they're fibbing." I must admit it's both terrifying and strangely comforting that we're all learning, at what seems to be warp speed.
One key support for me is Maryland Philanthropy Network's affinity group for Maryland Philanthropy Network member communications professionals. We meet quarterly to share the latest information, questions and concerns, and help each other maximize the communications impact, both internally and externally, at our respective organizations.
Through this valuable peer group, I learned about Communications Network and its national resources dedicated to "strengthening the voice of philanthropy" and had the opportunity to attend the Network's Fall 2012 conference. The workshop and breakout sessions were fantastic and extremely informative. Topics included trends for 2013 and beyond, social media strategy and implementation, video integration and showcasing, and data visualization.
It is my hope that a single contact from that conference will lead to a major enhancement in the way we highlight the Weinberg Foundation's grantmaking in our hometowns including Baltimore and worldwide. Pretty exciting stuff!
Here are just a few of the many items presented or mentioned that I found particularly interesting and relevant and which may be for other foundations as well:
• "Nonprofit communications professionals not long ago were basically responsible for newsletters and annual reports. Today, you are the strategic planner and executor of your organization's 24/7 outreach to the community"
• "Foundations today need a chief communications officer"
• "Even the U.S. State Department utilizes 'Facebook diplomacy'"
• "Some nonprofits are now 'paying' for coverage" (sponsorship identified as such)
• "Some nonprofits are considering a graphic designer as a staff person due to the growing emphasis on data visualization and infographics for use in print, video, and on the web"
• "Nonprofits are using interactive/video game-type presentations to tell the organization's story in a different way"
Weinberg Foundation Leaders: I promise I won't create a philanthropically themed video game or try to hire a staff graphic artist. This year.
While our various nonprofit missions may be distinct, our basic goal is the same – to help make our organization even more effective, in helping to make our community even better.
Truly, this is PR with a purpose.
Craig can be reached at: cdemchak@hjweinberg.org