Maryland Philanthropy Network Appoints Elisabeth Hyleck as Acting President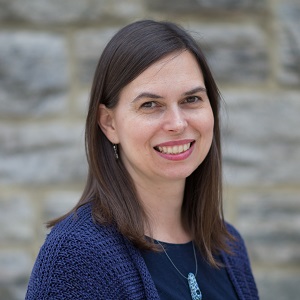 The Board of Directors of Maryland Philanthropy Network (MPN) is pleased to announce the appointment of Elisabeth Hyleck as Acting President. Hyleck has been with MPN for the past 13 years and is poised to continue day-to-day operations while the search for a permanent president continues. Hyleck will ensure the organization remains focused on MPN's mission to maximize the impact of giving on community life through a growing network of diverse, informed, and effective philanthropists. The MPN Board is confident in Hyleck's ability to lead the organization during this interim period and is grateful for her continued service.
MPN brings funders together with partners to promote alignment and action around issues affecting communities across Maryland. Previously serving as Director of Learning and Engagement, Hyleck has led many of the educational programs and membership offerings and will continue to lead this work with the goal of inspiring action and informing grantmaking and community investment. She has a deep knowledge of organizational development and her experience leading MPN's Equity, Diversity, and Inclusion Committee will ensure a continued commitment and focus on addressing systemic, structural, and institutional racism.
"This opportunity is a personal and professional honor, and I take the responsibility entrusted in me very seriously," said Hyleck. "I will ensure our small but mighty staff continues to thrive in their roles. I will shepherd our organization's administration and finances and keep Maryland Philanthropy Network moving forward with our established strategic plan and prioritized goals, including advancing racial equity."
Prior to joining MPN in 2007, Hyleck served as the Leadership Development Program Assistant at the Annie E. Casey Foundation. She has also served as the Administrative Coordinator for a residential treatment facility for chemically dependent women and their children. Hyleck holds a master's degree in city and regional planning from Morgan State University and a bachelor's degree in English and French from Xavier University.
Throughout the executive search process, MPN continues to lead efforts to influence critical issues and improve community conditions, particularly during the COVID-19 pandemic. Guided by Hyleck's thoughtful leadership, MPN remains steadfast in its commitment to supporting communities across Maryland. Please join the Board and staff in thanking and congratulating Hyleck for taking on this new role.