Julie Hester of The Campbell Foundation Promoted to Program Director, Civic Engagement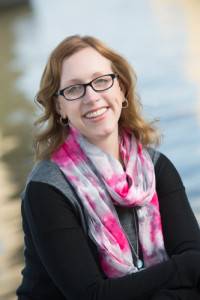 The Campbell Foundation is proud to announce that Julie Hester has been promoted to the position of Program Director, Civic Engagement under our Chesapeake Initiative.  "Civic engagement means working to make a difference in the civic life of our communities and developing the combination of knowledge, skills, values and motivation to make that difference. It means promoting the quality of life in a community, through both political and non-political processes." [Excerpted from Civic Responsibility and Higher Education, edited by Thomas Ehrlich, Oryx Press, 2000]
The Civic Engagement Program will include grantmaking to:
Address urban/suburban runoff and rural septic loadings entering Bay tributaries;
Engage local watershed groups, community associations and others in the process of Comprehensive Plan updates;
Showcase the environmental and community benefits of clean water investments; and
Support accountability and protection of our natural resources assets. 
Julie will also be responsible for shaping additional Campbell Foundation investments in this Program. Julie has been with the Foundation since 2005, and is appreciated as an incredibly astute grantmaker, diplomatic partner, and community-oriented leader. Congratulations Julie!
The two programs under the Campbell Foundation's Chesapeake Initiative are: Civic Engagement and Agriculture.