Baltimore Integration Partnership Update - May 2016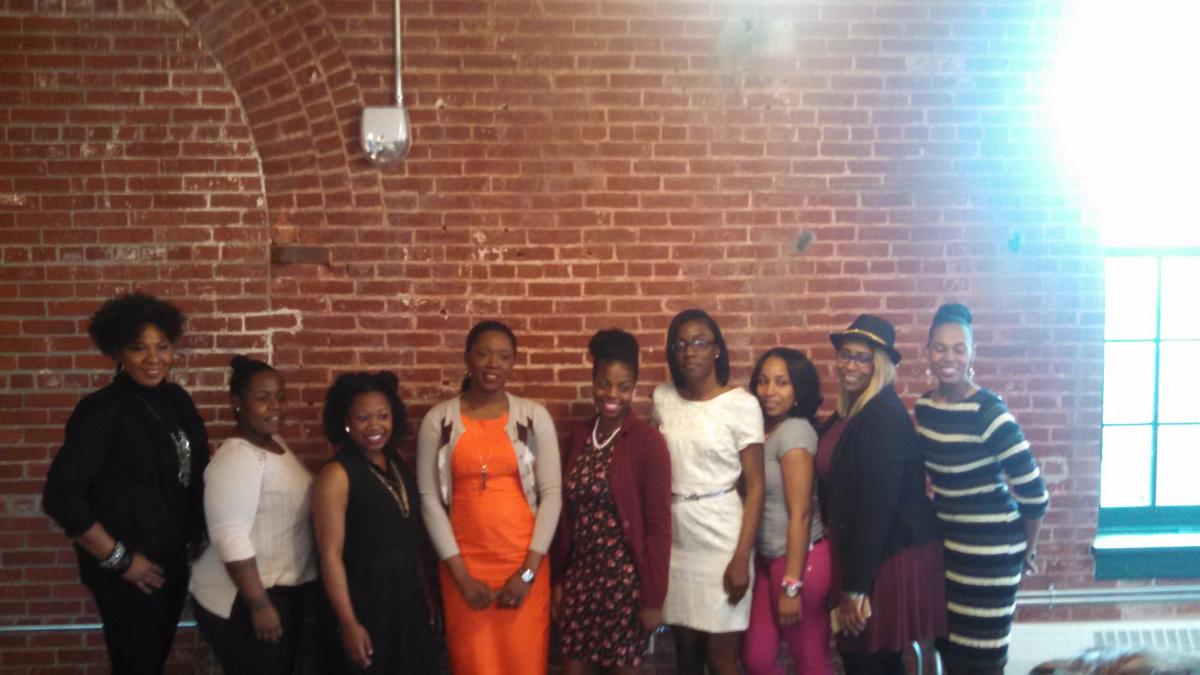 First Candidates Graduate from New Admin Training Program
Humanim's new Administrative Assistant Training Program saw its first cohort graduate today from the 3 month long program.  The pilot was launched earlier this year with support from the City of Baltimore, the Baltimore Integration Partnership, and 10 participating anchor institutions who are helping oversee the program.  Two additional cohorts are funded through the pilot including one that will focus on medical administrative positions.  Training partners include the Community College of Baltimore County, Digit All Systems, and Keller Professional Services with coordination, supports, and outreach managed by Humanim.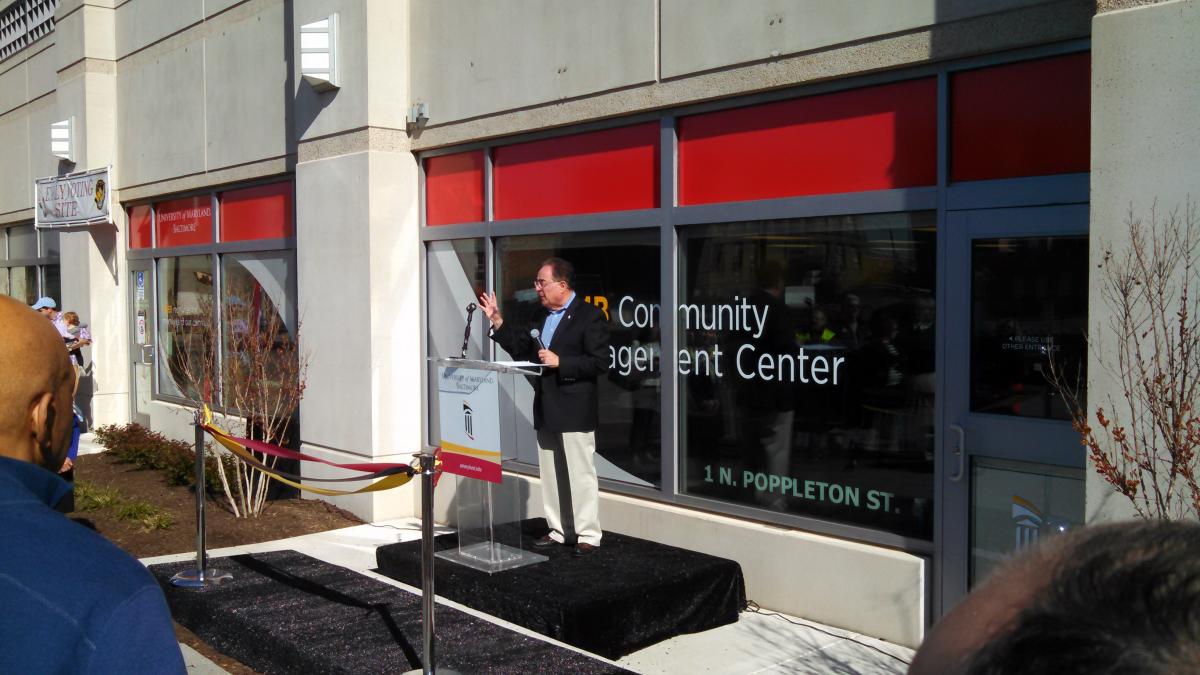 New Community Engagement Center launched at University of Maryland, Baltimore
A new one-stop resource for West Baltimore residents officially opened last week to become the University's new front door for a range of services available to the community.  Programming at the Center began in October and incremental new services and resources have been added.  Most recently, the Center has been hosting Workforce Wednesdays that help area residents access resume, job training and placement services.  Participants include area workforce training programs as well as human resource leaders from UMB.  President Perman outlined UMB's growing Baltimore commitments in his recent State of the University address. 

Maryland Workforce Outlook Forum
Partnering with Towson University and the Governor's Workforce Investment Board, the BIP is pleased to help bring together leaders in business, workforce and education to find common ground where transformation and innovation can occur.  The event will be held in the afternoon of May 26th and will include a statewide employment forecast, overviews of innovative initiatives (including the BIP!) and breakout sessions on strategic economic sectors.   For more information and to register for the free event.

Save the Date - #MadeinBaltimore Food Vendor Fair
The BIP is excited to partner again with City Seeds and Lexington Market to host the #MadeinBaltimore Food Vendor Fair at Lexington Market on June 20th.  The event will feature 30 Baltimore area food producers and will connect them with buyers from area anchor institutions, hotels, restaurants and other organizations.   This year's event will feature a range of established as well as start-up businesses specializing in a diverse assortment of locally made products.  Register here if you are a food buyer and would like to participate: https://madeinbaltimorevendorfair.eventbrite.com. If you have any questions, please email Kim Bryden at kbryden@cityseeds.org.
Hopkins BLocal Initiative Launches; Contractor College Opens
Commitments for local investment and purchasing grew in Baltimore through the launch of of BLocal.  25 businesses, affiliated with Johns Hopkins, made commitments to infuse at least $69 million into local and minority-owned, women-owned, and disadvantaged businesses over the next three years.  Additional businesses are welcome to participate in the initiative. A large portion of the planned investment is targeted to construction and trades.  Local businesses that are interested in participating in the Blocal BUILD contractor's college are currently being solicited. 

Ours to Own Small Business Survey
The Baltimore Integration Partnership is pleased to join with a range of other Baltimore stakeholders participating in the Ours to Own Campaign Small Business Financing Survey.  The survey is being conducted to better understand small business financing needs and help inform the design of other financial products to support business growth and development.  Please help spread the word about this effort and help share this link with members of the business community.  

University of Maryland Medical Center joins the BIP
The BIP is pleased to welcome UMMC to the BIP bringing the number of anchors on the Board to 12 institutions. UMMC is not new to economic inclusion and has been working with the BIP for some time in the local hiring space.  They are actively engaged with several job training programs and community hiring activities.  We are excited about their growing commitment to this work and the opportunity to support further opportunities for Baltimore.  
Around the BIP
It has been a very busy spring for BIP partners.  Construction began on the Parkway Theater (top left) financed through the Reinvestment Fund and owned by the Maryland Film Festival with support by JHU, MICA and many local partners.  In April, the BIP was excited to host a team from George Washington University (top right) as well as governmental and nonprofit leaders from the District of Columbia as they explore anchor institution strategies in our nation's capital.   The BIP was also pleased to partner with the Baltimore Alliance for Careers in Health Care and the Baltimore Workforce Funders Collaborative (bottom left) to host a conversation on YouthWorks with area anchor institutions (job slots and funding supports still needed!!).  And this past week, City Seeds hosted a Happy Hour for local food buyers (bottom right) featuring a conversation with DoveCote café owners Aisha and Cole!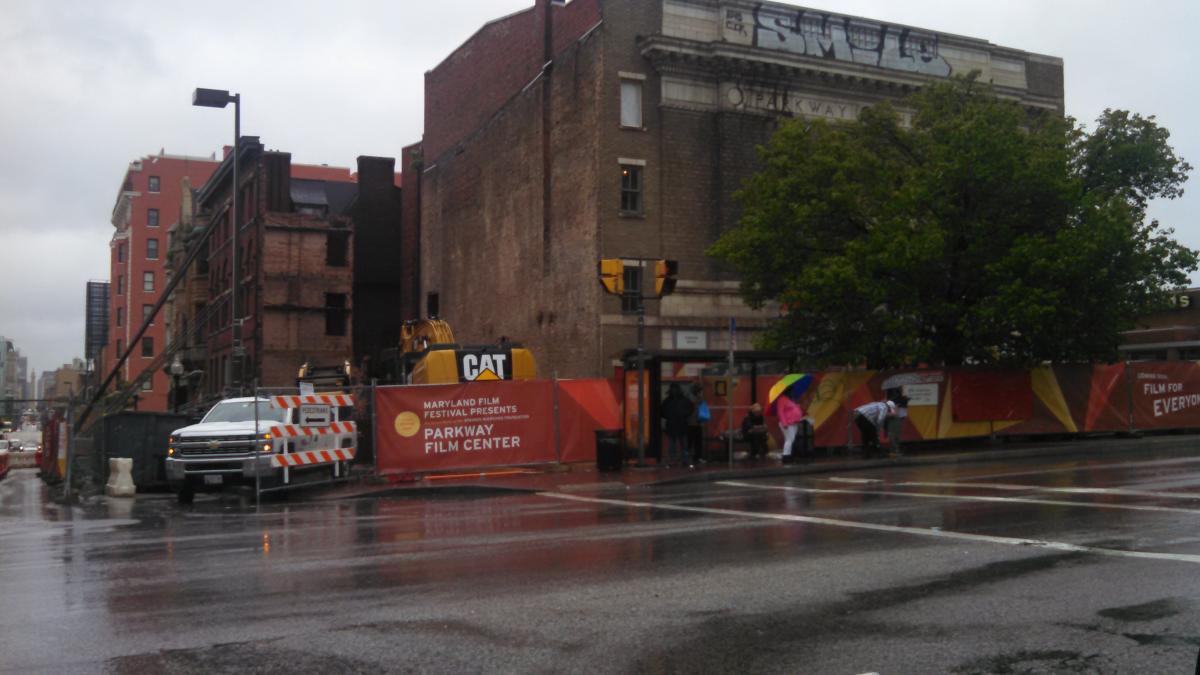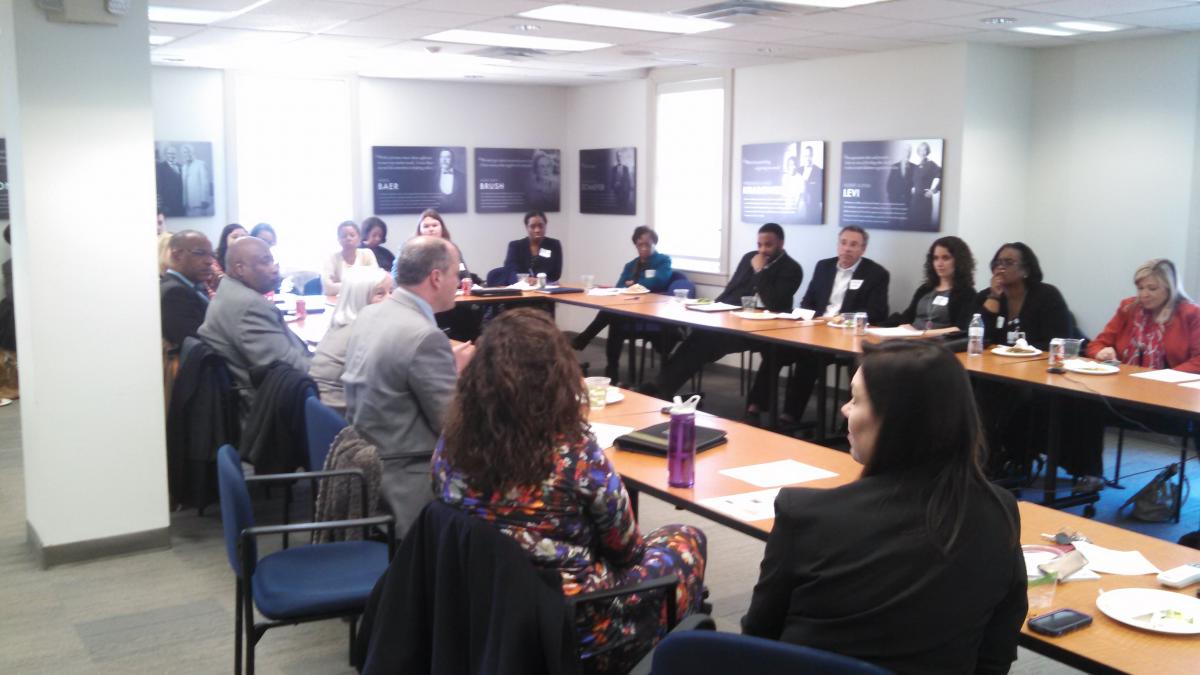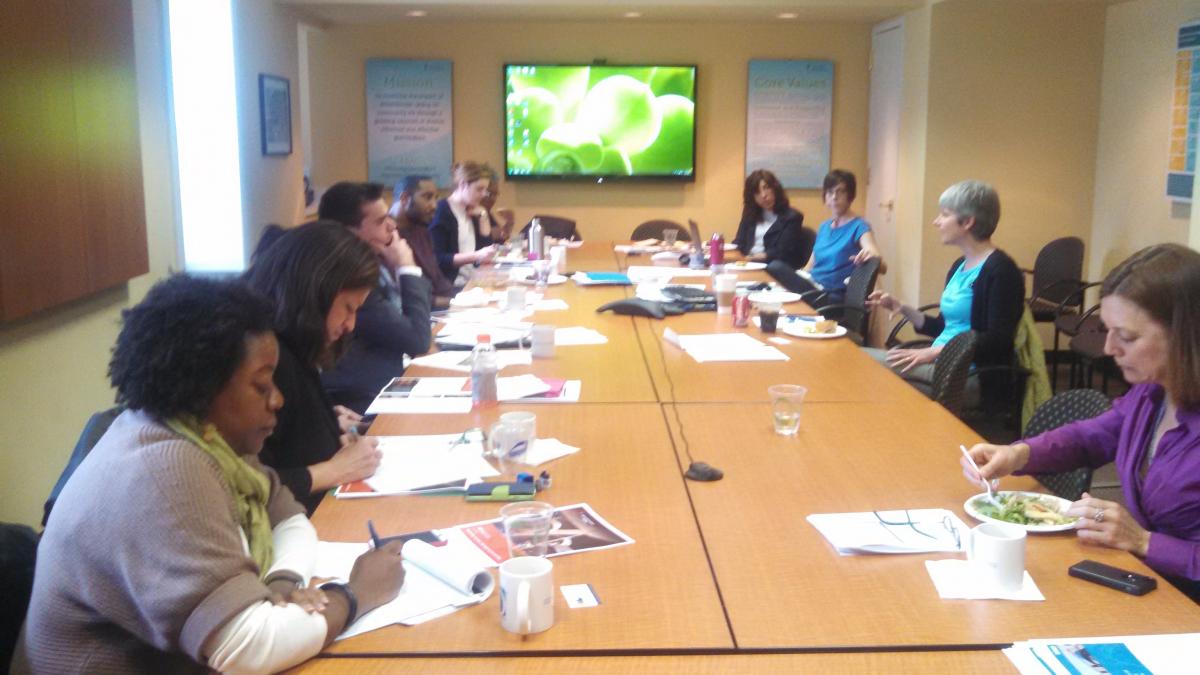 The Baltimore Integration Partnership is funded by the national Living Cities Integration Initiative, the Surdna Foundation and receives generous local support from the Annie E. Casey Foundation, The Goldseker Foundation, Associated Black Charities, The Baltimore Workforce Funders Collaborative and the Maryland Philanthropy Network (Maryland Philanthropy Network). Maryland Philanthropy Network acts as a backbone organization, coordinating and staffing the partnership.