Baltimore Integration Partnership Update - April 2013
TRF Closes Financing on North Avenue Market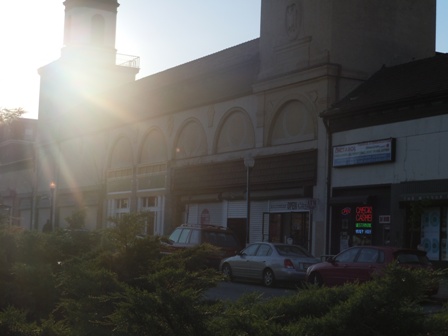 Moving forward another redevelopment project in Central Baltimore, The Reinvestment Fund closed financing last week with Center City, Inc. The financing enables façade work and renovations to support a new retail tenant expected to open next fall. In addition to TRF, renovations of North Avenue Market have been supported by local business leadership and strategic grant funds from the State and other local partners. This is the 10th project TRF has financed in BIP target areas in approximately two years of operations.
Workforce and Transportation Victories in Annapolis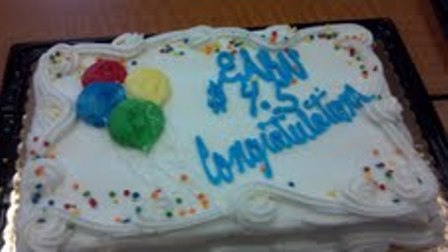 New funding for workforce training and for transportation projects was secured this year by BIP advocate and government partners. The O'Malley Administration sponsored EARN legislation (Employment Advancement Right Now) passed with a $4.5 million budget allocation to support sector-based workforce training partnerships. Ban the Box legislation applying to state job applications also passed but economic inclusion requirements linked to certain state construction projects will need more work. State lawmakers raised the gas tax to create approximately $4.4 billion in new funds to support transportation projects including Baltimore's Red Line over the next 6 years. Federal decision making processes on the Red Line are still underway. Other wins for BIP partners include $3 million for the Homewood Community Partners Initiative, $250,000 for the Biotechnical Institute of Maryland and $1 billion for Baltimore City School construction!! See 2013 JOTF/CMTA Legislative Summaries.
The Last Mile
The Central Maryland Transportation Alliance and BWI Business Partnership are conducting the Last Mile project to study work commutes and how transportation systems, such as buses and trains, effect access to jobs in the BWI Thurgood Marshall Airport, Arundel Mills, and Ft. George G. Meade business corridor. The information collected through this survey will be used to identify gaps and develop recommended transportation solutions that could connect workers to jobs in the fastest growing employment corridor in the Baltimore metropolitan region. The project is funded through a demonstration project grant from the Opportunity Collaborative.
TRF Makes National Cut for NMTCs
The Reinvestment Fund was one of 85 organizations to be awarded Federal New Market Tax Credits (NMTC) in the round announced this week. This year's award of $45 million will be available for projects throughout TRF's footprint. In the last year, TRF has deployed NMTCs in three high impact projects in Baltimore including the long sought Shop Rite grocery store in Howard Park which closed on financing this week. Last year, TRF allocated tax credits to two vital projects led by BIP partners including the Henderson-Hopkins School at EBDI and the MICA Graduate Studios on North Avenue.
Baltimore Data at Your Fingertips
The BIP Mapping Tool has been updated! Explore the widget developed provided by PolicyMap to locate BIP-financed developments, partner investments, as well as neighborhood job resources. You can also view demographic, socioeconomic, housing and jobs data for the BIP target area and all of Baltimore City.
Request for Letters of Interest: Opportunity Collaborative Education and Engagement Sub-grants
The Baltimore Metropolitan Council ("BMC"), on behalf of the Opportunity Collaborative, is seeking Letters of Interest from organizations in the Baltimore region interested in engaging the public on behalf of the Collaborative. Approved organizations will be eligible to receive engagement sub-grants from the Collaborative. The Collaborative will undertake three rounds of engagement. Details on the award requirements, deadlines and Request for Letters of Interest.
Save the Date
Job Opportunities Task Force and the BIP will be releasing the Policy Brief "Investing in Baltimore's Workforce: Leveraging Opportunity & Moving to Scale" on May 28th from 2-3:30. The event will feature a panel of speakers including DLLR Secretary Leonard Howie, MOED Director Karen Sitnick, and ABC President and CEO Diane Bell-McKoy. Thank you to the University of Baltimore for hosting the event. Event registration and further details will be forthcoming.
Putting It All Together
I knew there was something particularly good about that turkey sandwich I bit into but it took me about four hours to realize how good it did indeed taste. On the way home from work it hit me that the BIP's work had come full circle through that bite and I think in a way that exemplifies the power and opportunity of the work we are doing together.
Many of you know that over the over the past two years the BIP has been working with partners to foster economic inclusion by working to connect area residents to workforce services through community based pipelines, access to nonprofit job training providers as well as connectivity to jobs in projects we are financing and those in area anchor institutions. This work has been hard and challenging in every way as we work to build and connect distinct activities into a cohesive approach to foster economic inclusion.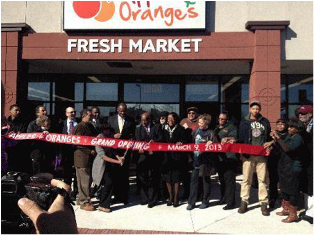 One of the development projects financed by TRF that recently opened is Apples and Oranges, a new East Baltimore grocery store providing fresh healthy food in a food desert. The owners of Apples and Oranges believed very much in local hiring and worked with BIP partners to make that possible. The Mayor's Office of Employment Development helped place 12 of the 20 new employees as well as 3 others linked to security positions connected to the store. Hired candidates came from community workforce access points and training providers including Central Baltimore Partnership/Greater Homewood, East Baltimore Development, as well as area sector based training partners Humanim(retail training) and St. Vincent de Paul (culinary/food training). The BIP also provided a small training grant so the new employees could receive ServSafe training.
Two weeks ago Apples and Oranges catered a BIP Anchor Engagement Workgroup lunch. The food was prepared by area residents our partners helped train and place in a business establishment that moved forward with the help of a CDFI. The lunch was attended by seven anchor institution leaders as well as philanthropic and government partners. The discussion featured a briefing by Karp Resources of their ongoing study highlighting how Baltimore anchor institutions can use their food procurement activities to support local businesses who in turn can support new jobs. Attendees included Johns Hopkins University which recently announced its efforts to set local hiring and purchasing goals, Maryland Institute College of Art which is moving forward local hiring, as well as Morgan State University which this morning announced the Morgan Community Mile Initiative. But sustaining these approaches needs more than anchor leadership and through our strong public partners that work is underway as well. In addition to the Karp briefing, representatives of Mayor's Office noted their ongoing work to develop a Baltimore City Anchor Plan which will work to align City investments and activities with the interests of the anchors. And finally, earlier in the week Governor O'Malley signed the EARN legislation into law which was advocated for by BIP partners and creates a new $4.5 million training fund to support sector based workforce training.
Individually each of these efforts is a win. Collectively, and as part of a system, they mean much more and represent the power and possibility of aligned work. Thanks to the many stakeholders that are making this work happen.
The goal of the Baltimore Integration Partnership is to reconnect low-income Baltimore City residents who are predominantly African American to the regional economy, maximize the linkage between physical and human capital development, and to reinvest in targeted inner-core neighborhoods so that they become regionally competitive, economically diverse, sustainable communities of choice. Learn more about the Baltimore Integration Partnership by visiting our website at www.baltimorepartnership.org.