Maryland Philanthropy Network Leadership & Members Join Mayor Rawlings-Blake for #OneBaltimore Announcemen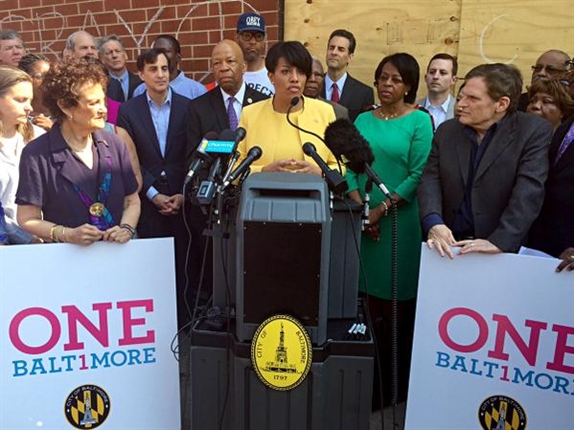 Today, Maryland Philanthropy Network Board Chair Laurie Latuda Kinkel and Maryland Philanthropy Network President Celeste Amato joined numerous Maryland Philanthropy Network Members at Mayor Stephanie Rawlings-Blake's announcement of #OneBaltimore, the new Private-Public Partnership Initiative.
BALTIMORE, Md. (May 7, 2015) —Today Mayor Stephanie Rawlings-Blake joined neighborhood leaders, elected officials, and representatives from the business, philanthropic and faith communities to announce One Baltimore, a comprehensive public-private initiative to support the ongoing efforts to facilitate opportunities for the city's children, families and neighborhoods.
One Baltimore seeks to promote collaboration for transformative change in the city, through inclusion, accountability, transparency and sustainability.
One Baltimore will focus on such areas as education, employment, minority and women-owned business opportunities, creating economic inclusion, affordable housing, health disparities, and community engagement.
"In addition to One Baltimore focusing on the immediate, short-term needs of those communities affected by our recent unrest and violence, this is an opportunity for us to focus more intensely on systemic problems that have faced our city for decades, if not generations," said Mayor Rawlings-Blake. "While our city's challenges are not unique from many other urban areas, I believe that our unique strengths create an atmosphere for us to make real progress moving forward.  From our educational and health care anchor institutions to our business partners to our community, faith and philanthropic leaders, I pledge that our One Baltimore initiative will engage anyone and everyone who wants to help."
The One Baltimore initiative was announced at the intersection of Pennsylvania Avenue and North Avenue, which has come to symbolize the recent unrest and violence in Baltimore.Over the coming weeks, a framework for One Baltimore will be announced, and a system of broad community engagement will be developed.For more information on One Baltimore, go to ServingOneBaltimore.org.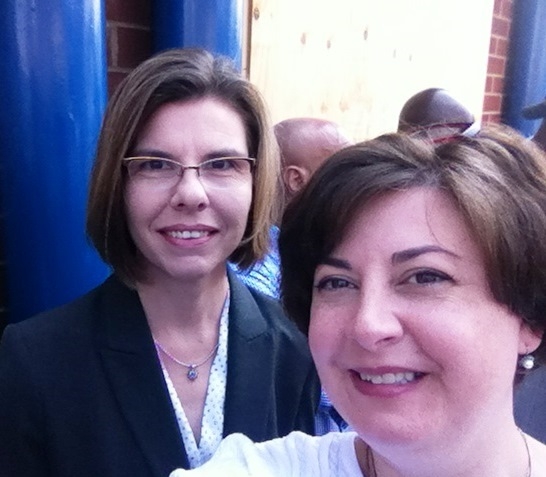 Laurie Latuda Kinkel and Celeste Amato