Frederick Nonprofit Summit featuring Vu Le
Thursday, April 08, 2021, 8:00 AM - 4:30 PM
This event has been postponed until April 8, 2021!
Join nonprofit leaders, board members, staff members, volunteers, and people interested in learning more about nonprofits at the 2020 Frederick Nonprofit Summit in Downtown Frederick, MD! Keynote speaker Vu Le is a nationally recognized blogger of NonprofitAF. His talk will stretch current practices in the nonprofit sector and explore how to move toward the future. The day will kick off with a networking breakfast at New Spire Stages followed by the keynote address at Weinberg Center for the Arts. In the afternoon, Frederick-area nonprofits and AFP Western MD members are invited to attend a panelist discussion facilitated by Vu Le and take a deeper dive into equity, governance, and leadership.
Summit Agenda
8:00 AM - 9:30 AM           |     Breakfast Networking Reception (NEW SPIRE STAGES 15 W. Patrick St, Frederick, MD 21701)
10:00 AM - 11: 30 AM     |     Vu Le Keynote (WEINBERG CENTER FOR THE ARTS 20 W. Patrick St, Frederick, MD 21701)
11:30 AM - 1:30 PM         |     Lunch on your own in Downtown Frederick
1:30 PM - 3:30 PM            |     Afternoon Panelist Session Facilitated by Vu Le*  (NEW SPIRE STAGES 15 W. Patrick St, Frederick, MD 21701)
3:30 PM - 4:30 PM            |     Nonprofit Happy Hour*  (NEW SPIRE STAGES 15 W. Patrick St, Frederick, MD 21701)
*Afternoon Events for Frederick-Area Nonprofits + Association of Fundraising Professionals Western Maryland Members with ALL DAY Ticket Only. 
Speaker: Vu Le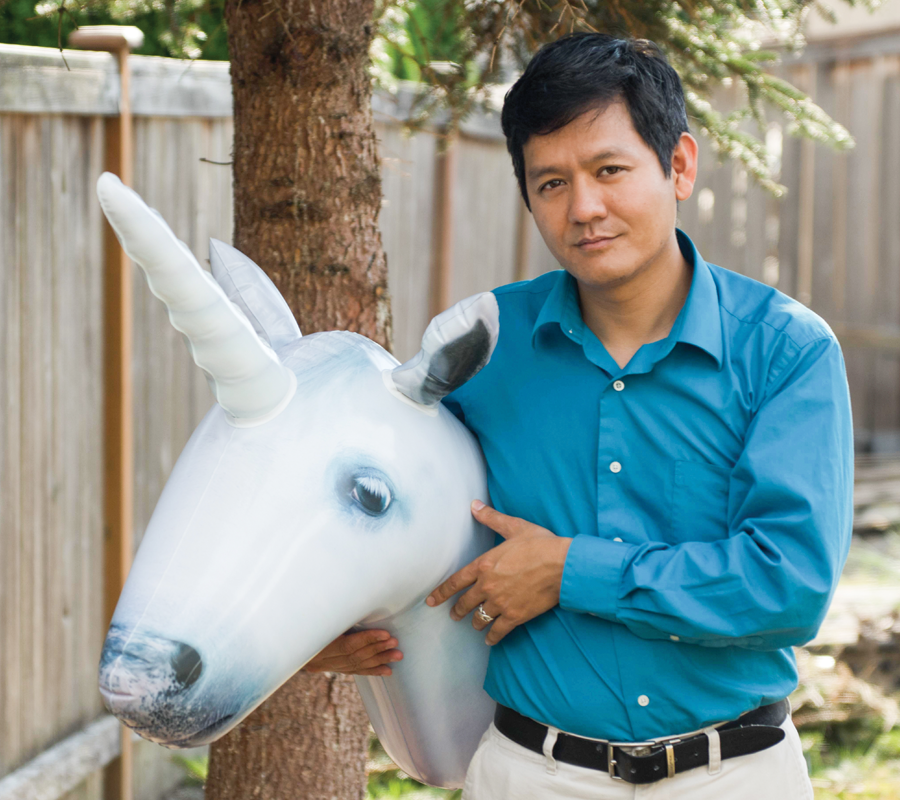 This year, the Frederick Nonprofit Summit is honored to welcome Vu Le, nationally recognized blogger of nonprofitwithballs.com and his newest blog, NonprofitAF.
Known for his no-BS approach, irreverent sense of humor, and love of unicorns, Vu has been featured in dozens, if not hundreds, of his own blog posts. He is a writer, speaker, blogger, and former executive director of Rainier Valley Corps, a nonprofit in Seattle that promotes social justice. NonprofitAF brutally examines the joys and frustrations of the nonprofit sector, challenges established norms and provokes discussions. Vu's passion is to make the world better while recognizing the humor in daily tasks. In his time working in the nonprofit sector, he learned that "we should take the work seriously, but not ourselves". There's tons of humor in the nonprofit world, and someone needs to document it.
Partners
Host Partners

Ausherman Family Foundation**
Delaplaine Foundation

Planning Partners

Ausherman Family Foundation**
The Community Foundation of Frederick County**
United Way of Frederick County**
Helen J. Serini Foundation**
Downtown Frederick Partnership
Association of Fundraising Professionals Western Maryland Chapter
PNC**

Breakfast Partners

Maryland Philanthropy Network

Additional Partners

New Spire Arts
Plamondon Hospitality Partners
** Maryland Philanthropy Network Members