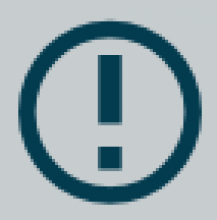 FIRST TIME ON OUR WEBSITE?
Maryland Philanthropy Network members: Request a password to set up your account, register for programs and view member-only resources. Not a member? Create an account to register for events open to funders or sign up for regional news from Maryland Philanthropy Network.
Upcoming Events
December 07, 2020 | 2:00
-
3:30 PM
Transforming Older Adults Lives through Better Transit
The Affinity Group on Aging invites you to a program focusing on the critical determinant of health; the lack of affordable, accessible transportation for older adults. As Baltimore City residents age, they often lose their capacity to drive which negatively impacts their independence and quality of life contributing to ill health due to social isolation and loneliness.
Details | Register
Recent News
Maryland Philanthropy Network Launches Search for President and CEO
Maryland Philanthropy Network Board of Directors has initiated a search for a new executive. MPN is seeking a President and CEO who is passionate about strategic philanthropy and its potential to make a positive difference in the region. The new executive will lead the continued evolution of this respected membership organization and will uphold its commitment to being a leading voice in advancing racial equity.
Read More
Resources for Grantseekers
The Maryland Philanthropy Network strategically prioritizes engagement with the nonprofit sector as our primary partners in achieving impact in the communities we seek to serve. We partner with Maryland Nonprofits in a number of ways to support and build capacity, knowledge and best practices around resource development and funder relationships.
Learn More
Fiscal Hosting Services
We offer more than 20 years of fiscal management experience.