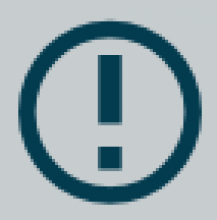 FIRST TIME ON OUR WEBSITE?
Maryland Philanthropy Network members: Request a password to set up your account, register for programs and view member-only resources. Not a member? Create an account to register for events open to funders or sign up for regional news from Maryland Philanthropy Network.
Upcoming Events
February 08, 2023 | 3:30
-
5:00 PM
Gleaning Lessons about Participatory Grantmaking
Maryland Philanthropy Network members are invited to join representatives from B'more Invested, InFusion Community Grants, Youth as Resources, and other participatory grantmakers for an engaging discussion about what they are learning, especially about decision-making structures, coaching, compensation, and the power of allocating resources that directly impact their neighbors and peers. We'll also discuss how the Ground Root Collective is collaborating on efforts to strengthen the social sector by supporting applicants and grantees before, during, and after grant cycles.  If you are curious about or have joined in participatory grantmaking, this is time to dig in and explore this practice and the implications of being more participatory!
Details | Register
February 16, 2023 | 10:30
-
12:00 PM
Briefing: Maryland Works for Wind
Maryland's Department of Labor is preparing to launch the Maryland Works for Wind program, a new apprenticeship model to support the region's growing offshore wind industry funded with $22.9 million awarded to the state through the American Rescue Plan Good Jobs Challenge grant. In partnership with leading employers—including Chesapeake Shipbuilding, Crystal Steel Fabricators, US Wind, and Orsted Offshore North America—and seven local unions, the Maryland Works for Wind program will build a training model to meet the needs of employers and local communities.  At this program, the Business Network for Offshore Wind will give an overview of Offshore Wind, what it will look like in Maryland, and the types of jobs expected to be needed. We will hear from training partner – Jane Addams Resource Corporation, and a labor representative about entry into apprenticeships that will lead to family sustaining employment in the sector.
Details | Register
Recent News
Baltimore Workforce Funders Collaborative Releases New Strategic Framework
The Baltimore Workforce Funders Collaborative (BWFC) at Maryland Philanthropy Network is thrilled to launch its new strategic and operating framework. This document sets forth a new vision, mission, and set of values. It recognizes the rich history of the BWFC dating back to 2006 and then sets forth a new set of strategic principles, pillars, and tactics for the future. This framework also lays out a plan for how the Collaborative is structured to operate.
Read More
11 Trends in Philanthropy for 2023: Anticipate and Embrace What's Next
The philanthropic sector is an ecosystem: a web of interdependent actors, infinitely variable, striving constantly to build something greater than the sum of its parts. Philanthropy is also getting organized and reorganized. Funding collaboratives, unionized labor, new governance structures — individual actors are making moves, coming together to cause change on a broader scale. As ideas and methods gain attention, they introduce yet more dynamism to the environment. Today, we see this push-pull at work. In 2023 and beyond, we'll see how it plays out. Check out the Dorothy A. Johnson Center for Philanthropy's 11 Trends in Philanthropy for 2023 Report to help you anticipate and embrace what's next.
Read More
Resources for Grantseekers
Maryland Philanthropy Network strategically prioritizes engagement with the nonprofit sector as our primary partners in achieving impact in the communities we seek to serve. We partner with Maryland Nonprofits in a number of ways to support and build capacity, knowledge, and best practices around resource development and funder relationships.
Learn More
Fiscal Hosting Services
We offer more than 20 years of fiscal management experience.