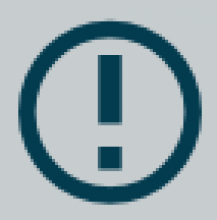 FIRST TIME ON OUR WEBSITE?
Maryland Philanthropy Network members: Request a password to set up your account, register for programs and view member-only resources. Not a member? Create an account to register for events open to funders or sign up for regional news from Maryland Philanthropy Network.
Upcoming Events
September 27, 2021 | 1:30
-
3:00 PM
Annual Conversation with Dr. Sonja Santelises, CEO of Baltimore City Schools 2021
Join Maryland Philanthropy Network's Education Funders Affinity Group for our annual conversation with Baltimore City Public Schools Chief Executive Officer, Dr. Sonja Santelises. Dr. Santelises will share updates on City Schools 3-year plan to provide a robust education for students. She will also share information about opportunities for the funding community to support City Schools in light of their investment plans for federal American Rescue Plan dollars (ESSER III). 
Details | Register
October 08, 2021 | 1:00
-
2:30 PM
Housing Instability for Older Adult Renters and Homeowners
Please join Maryland Philanthropy Network's Baltimore Seniors and Housing Collaborative, in partnership with the Community Development Network of Maryland and Maryland Consumer Rights Coalition, to learn about coordinated, equity-focused policy responses to maintain housing security for seniors. Presentations will new research on reverse mortgage patterns among senior homeowners in Baltimore City, recent national research on the lack of sufficient affordable housing available to a growing share of senior renters, and plans for the launch of federal stimulus aid to prevent mortgage foreclosures in Baltimore City and the State of Maryland.
Details | Register
Recent News
Resources for Supporting Haiti
On August 14, 2021, a 7.2 magnitude earthquake hit Haiti. Hundreds have been deeply affected and thousands are injured while others will be left homeless or jobless. It can be tricky to determine how to sift through the information to prioritize philanthropic action. Our colleagues at Hispanics in Philanthropy and the Center for Disaster Philanthropy have both compiled lists of trusted resources to help philanthropy bring attention and aid to affected communities. We encourage you to review these resources and share your generosity by making donations to affected residents of the island.
Read More
Supporting Afghans in Crisis
In the wake of the U.S. withdrawal of troops from Afghanistan, the collapse of the Afghan government, and the Taliban's takeover, many Afghans are fleeing for their lives. While up-to-date figures are unavailable due to the intense conflict, more than 1 million Afghans remain displaced from their homes due to ongoing violence and frequent natural disasters. We are grateful for our colleagues at Grantmakers Concerned with Immigrants and Refugees (GCIR) who have compiled a list of actions to support philanthropic response. Maryland Philanthropy Network will continue to post ways in which philanthropy may respond to all that is happening in the world and we urge foundations and individual philanthropists to look into the future of how all of this will change Maryland and what your role may be to relieve suffering and build for our future.
Read More
Resources for Grantseekers
The Maryland Philanthropy Network strategically prioritizes engagement with the nonprofit sector as our primary partners in achieving impact in the communities we seek to serve. We partner with Maryland Nonprofits in a number of ways to support and build capacity, knowledge and best practices around resource development and funder relationships.
Learn More
Fiscal Hosting Services
We offer more than 20 years of fiscal management experience.