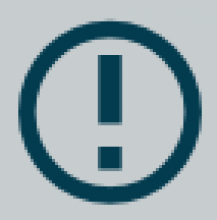 FIRST TIME ON OUR WEBSITE?
Maryland Philanthropy Network members: Request a password to set up your account, register for programs and view member-only resources. Not a member? Create an account to register for events open to funders or sign up for regional news from Maryland Philanthropy Network.
Upcoming Events
October 27, 2020 | 11:00
-
12:30 PM
ALICE and the Benefits Cliff: The Challenges facing Maryland's Working Families
Have you met ALICE®? ALICE is an acronym for Asset Limited, Income Constrained, Employed. The earnings of Maryland ALICE individuals and families are not enough to support a "survival budget" that is more than twice the Federal Poverty Level (FPL). Join us to hear about ALICE in Maryland, the findings from these reports, and discuss the implications in light of the COVID-19 pandemic and its devastating economic impact on our residents.
Details | Register
November 05, 2020 | 3:30
-
5:00 PM
Baltimore Seniors and Housing Collaborative | Taking Care of Our LGBTQ Elders
All funders are welcome to join the Seniors & Housing Collaborative to learn about Chase Brexton and SAGE's innovative multi-disciplinary health equity programs serving LGBTQ people over 50 and those aging with HIV. With housing as a frame, we'll hear about their comprehensive primary and behavioral health care services, affordable housing options, and training about how to provide welcoming and affirming care and services. 
Details | Register
Recent News
Give Blck: New Database Connects Donors to Black Nonprofits
Give Blck, a new digital platform that raises visibility for Black-founded nonprofits across America, launches today. The tool helps donors easily identify these organizations in order to drive more dollars to underfunded causes and help solve racial disparities in philanthropic funding.
Read More
On the Frontlines: Nonprofits Led by People of Color Confront COVID-19 and Structural Racism
The Building Movement Project's report, On the Frontlines: Nonprofits Led by People of Color Confront COVID-19 and Structural Racism, shines a spotlight on how 2020's social upheavals are affecting people of color-led (POC) nonprofit organizations and their communities, programs, leadership, and financial sustainability. The report also provides recommendations to strengthen these nonprofits, leaders of color, and their communities well beyond the crisis response and recovery period and for decades to come.
Read More
Census 2020: Philanthropy Counts
Philanthropy relies on accurate census data to help identify community needs and prioritize grantmaking, and our members' nonprofit grantees rely on accurate census data to serve communities, especially those that are hard‐to‐count, through their work on various issues. Together we can ensure a Complete Count in Maryland for the 2020 Census.
Learn More
Fiscal Hosting Services
We offer more than 20 years of fiscal management experience.