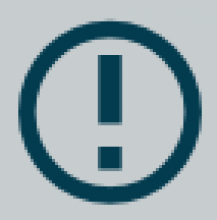 FIRST TIME ON OUR WEBSITE?
Maryland Philanthropy Network members: Request a password to set up your account, register for programs and view member-only resources. Not a member? Create an account to register for events open to funders or sign up for regional news from Maryland Philanthropy Network.
Upcoming Events
June 04, 2019 | 8:00
-
4:00 PM
Grantmaking Fundamentals Workshop 2019
This full-day professional development workshop for grantmakers is taught by the region's experienced practitioners and is designed for trustees and staff of foundations, giving circles and corporate giving, individuals who are exploring how to organize significant charitable giving, and beginning and intermediate grantmakers.
Details | Register
Resources for Grantseekers
The Maryland Philanthropy Network strategically prioritizes engagement with the nonprofit sector as our primary partners in achieving impact in the communities we seek to serve. We partner with Maryland Nonprofits in a number of ways to support and build capacity, knowledge and best practices around resource development and funder relationships.
Learn More
Fiscal Hosting Services
We offer more than 20 years of fiscal management experience.