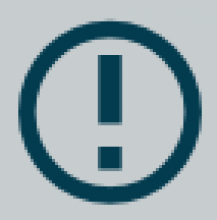 FIRST TIME ON OUR WEBSITE?
Maryland Philanthropy Network members: Request a password to set up your account, register for programs and view member-only resources. Not a member? Create an account to register for events open to funders or sign up for regional news from Maryland Philanthropy Network.
Upcoming Events
November 21, 2019 | 2:00
-
4:00 PM
Transforming Baltimore into a Trauma Responsive City
Join us as we engage in a consultative session with Councilman Cohen, Tisha Edwards, Bryonna Harris, Karen Webber, and Dr. Michael Sinclair to discuss how we make a systemic shift to prevent and address trauma city-wide and engage in collective healing at a personal and community level. 
Details | Register
Census 2020: Philanthropy Counts
Philanthropy relies on accurate census data to help identify community needs and prioritize grantmaking, and our members' nonprofit grantees rely on accurate census data to serve communities, especially those that are hard‐to‐count, through their work on various issues. Together we can ensure a Complete Count in Maryland for the 2020 Census.
Learn More
Fiscal Hosting Services
We offer more than 20 years of fiscal management experience.