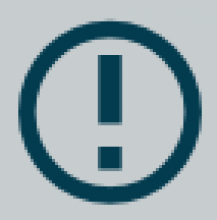 FIRST TIME ON OUR WEBSITE?
Maryland Philanthropy Network members: Request a password to set up your account, register for programs and view member-only resources. Not a member? Create an account to register for events open to funders or sign up for regional news from Maryland Philanthropy Network.
Upcoming Events
August 03, 2021 | 9:00
-
10:00 AM
Coffee with Maryland Philanthropy Network's New CEO | August
We love connecting members with Maggie, our new president and CEO, during these coffee sessions and we think you do too! As a result, we are continuing these on a monthly basis through the end of the year. Grab your favorite morning beverage and join Maggie for a chance to build relationship and share your thoughts about Maryland Philanthropy Network in this small group space.
Details | Register
Recent News
Preserving Through Crisis: The State of Nonprofits
Findings from a new survey conducted by the Center for Effective Philanthropy (CEP) show that U.S. nonprofits faced major challenges but fared better than expected in 2020, thanks to an infusion of philanthropic and government funding. However, the data reveal concerning disparities in the experiences of women leading nonprofits and of nonprofits serving certain communities of color.
Read More
Renewing Our Commitment to The Declaration
The Declaration of Independence, written 245 years ago, inspired a revolution that helped birth a nation. The power of the Declaration's "self-evident" truths also inspired global movements for human rights and democracy that remain powerful today, by declaring that all "are created equal, that they are endowed by their Creator with certain unalienable Rights, that among these are Life, Liberty and the pursuit of Happiness." As we emerge from a tumultuous year—of pandemic, racial strife, and party polarization—it is worth returning to these fundamental truths, and to reflect on how they might help us heal and rebuild our incredibly diverse nation. This 4th of July weekend, a group of funders, thinkers, creators, and community leaders are launching the New Declaration campaign, which invites every community to join in reflection and creative expression. Our goal is to strengthen the foundations of our nation in advance of the Declaration's 250th anniversary in 2026.
Read More
Resources for Grantseekers
The Maryland Philanthropy Network strategically prioritizes engagement with the nonprofit sector as our primary partners in achieving impact in the communities we seek to serve. We partner with Maryland Nonprofits in a number of ways to support and build capacity, knowledge and best practices around resource development and funder relationships.
Learn More
Fiscal Hosting Services
We offer more than 20 years of fiscal management experience.