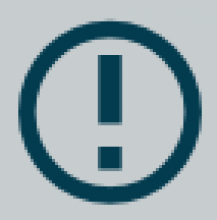 FIRST TIME ON OUR WEBSITE?
Maryland Philanthropy Network members: Request a password to set up your account, register for programs and view member-only resources. Not a member? Create an account to register for events open to funders or sign up for regional news from Maryland Philanthropy Network.
Recent News
Baltimore County to Kick-off 2020 Census
Article 1, Section 2 of the United States Constitution mandates an enumeration every ten years of a jurisdiction's population to apportion congressional representation to the states. Pursuant to Section 141 of Title 13 of the United States Code, the next Federal Decennial Census of the population and housing will be taken on April 1, 2020.
Read More
Resources for Grantseekers
The Maryland Philanthropy Network strategically prioritizes engagement with the nonprofit sector as our primary partners in achieving impact in the communities we seek to serve. We partner with Maryland Nonprofits in a number of ways to support and build capacity, knowledge and best practices around resource development and funder relationships.
Learn More
Fiscal Hosting Services
We offer more than 20 years of fiscal management experience.